Films in February, Movies in March!
The Charles H. MacNider Art Museum's 2018 Foreign and Independent Film Series, Films in February, Movies in March, is being planned right now.  You can help this wonderful program stay free and open to the public by financially supporting it.  Each year we show about six foreign and independent films for free (we even provide free popcorn!).  Even though we do not charge for viewing the films we still have to pay a licensing fee to show them in public.  This is usually about $200-$300 per film.
We have had such generous sponsors in the past and now we would like to make the sponsorship levels available to everyone!  If you enjoy Films in February, Movies in March and want to help us keep the series free in the future please consider donating at one of the following levels:
SPONSOR = $200+
SUPPORTER = $100-200
FRIEND = $1-99
Please note that donors at any level will be recognized in Newsletter and our Annual Report.  They will also be recognized on our annual donor board in the front lobby of the Museum.  Donors at the "Sponsor" level will have the opportunity to have their names listed on our film flyer.
For more information about the film sponsorship levels or to sponsor a film this winter please contact Mara Linskey-Deegan at 641-421-3666 or mlinskeydeegan@masoncity.net.
ADMISSION TO ALL FILMS IS FREE
Films are shown at the Charles H. MacNider Art Museum's Salsbury Room on
Saturdays in February and March @ 2 p.m.  

Films in February, Movies in March – 2018 Schedule*
February 3 @ 2 p.m.: The Eagle Huntress
Documentary – Rated G (suitable for all), 87 minutes, 2016
The Eagle Huntress follows Aisholpan, a 13-year-old girl, as she trains to become the first female in twelve generations of her Kazakh family to become an eagle hunter, and rises to the pinnacle of a tradition that has been handed down from father to son for centuries.  Sponsored by a Friend of the Film Series.
February 10 @ 2 p.m.: Cezanne & I
Feature Film – Rated R (language, sexual references and nudity), 117 minutes, 2017
This historical drama traces the lifelong friendship between two renowned 19th century French artists, painter Paul Cézanne and writer Emile Zola, from their first meeting as schoolmates to their creative rivalry as fame and success continue to elude Cézanne.  In French with English subtitles.
February 17 @ 2 p.m.: I Am Not Your Negro
Documentary – Rated PG-13 (for disturbing violent images, thematic material, language and brief nudity), 93 minutes, 2017
In 1979, James Baldwin wrote a letter to his literary agent describing his next project, Remember This House. The book was to be a revolutionary, personal account of the lives and successive assassinations of three of his close friends-Medgar Evers, Malcolm X and Martin Luther King, Jr. At the time of Baldwin's death in 1987, he left behind only thirty completed pages of his manuscript. Now, in his incendiary new documentary, master filmmaker Raoul Peck envisions the book James Baldwin never finished. The result is a radical, up-to-the-minute examination of race in America, using Baldwin's original words and flood of rich archival material.  Sponsored by Dr. Gary Swenson and Dean Genth.
February 24 @ 2 p.m.: Rebel in the Rye
Feature Film – PG-13 (for thematic elements, language including sexual references, some violence, and smoking throughout ), 109 minutes, 2017
This biopic of legendary author J.D. Salinger details his relationship with socialite Oona O'Neill, his experiences fighting in World War II, and his writing process for "The Catcher in the Rye".
March 3 @ 2 p.m.: SEED: The Untold Story
Documentary – Not Rated (mild thematic material), 94 minutes, 2016
Few things on Earth are as miraculous and vital as seeds. Worshipped and treasured since the dawn of humankind. SEED: The Untold Story follows passionate seed keepers protecting our 12,000 year-old food legacy.  Sponsored by Penney Morse.
March 10 @ 2 p.m.: The Prison in Twelve Landscapes
Documentary – Not Rated (mild thematic material), 90 minutes, 2016
A film about the prison and its life in the American landscape. More people are imprisoned in the United States at this moment than in any other time or place in history, yet the prison itself has never felt further away or more out of sight. THE PRISON IN TWELVE LANDSCAPES is a film about the prison in which we never see a penitentiary. Instead, the film unfolds as a cinematic journey through a series of landscapes across the USA where prisons do work and affect lives, from a California mountainside where female prisoners fight raging wildfires, to a Bronx warehouse full of goods destined for the state correctional system, to an Appalachian coal town betting its future on the promise of prison jobs.  Sponsored by Bob and Carrie Berg.
Thank you also to Rustin and Mary Davenport for being a general Film Series Sponsor.
*Note: All films, times, and dates are subject to change. Please visit this page again before attending a film for the most updated list. 
Thank you so much – it is viewer's support that keeps the Film Series going! 
Do you love foreign and independent films?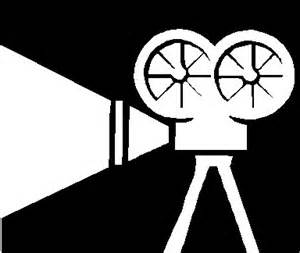 Would you like to become involved in the Charles H. MacNider Art Museum's Foreign and Independent Film Series?
Here are several ways that YOU can help:
Volunteer – All the films in the Foreign and Independent Film Series are chosen by a volunteer film committee. The committee meets periodically to select films, choose showing dates, and fundraise.
Donate to the Film Fund – It costs over $200 to show each film. This fee covers shipping and copyright costs. A donation, in any amount, will help the Foreign and Independent Film Series stay free and open to the public for years to come.
Come and Watch the Films!! – The Film Series would not be possible without all our loyal Foreign and Independent Film Series viewers. THANK YOU!
For more information about the Foreign and Independent Film Series please e-mail Mara Linskey-Deegan or call 641-421-3666.
Special thanks to The MacNider Film Committee
(Dean Genth, and Kathy Kinsey, Mary Davenport)
and to our sponsors who make this film series possible.
THANK YOU!