The Charles H. MacNider Art Museum's 2020 Foreign and Independent Film Series starts on Feb. 1!  You can help this wonderful program stay free and open to the public by financially supporting it.  Each year we show foreign and independent films for free (we even provide free popcorn!).  Even though we do not charge for viewing the films we still have to pay a licensing fee to show them in public.  This is usually about $200-$300 per film.
We have had such generous sponsors in the past and now we would like to make the sponsorship levels available to everyone!  If you enjoy the film series and want to help us keep the series free in the future please consider donating at one of the following levels:
SPONSOR = $200+
SUPPORTER = $100-200
FRIEND = $1-99
Please note that donors at any level will be recognized in Newsletter and our Annual Report.  They will also be recognized on our annual donor board in the front lobby of the Museum.  Donors at the "Sponsor" level will have the opportunity to have their names listed on our film flyer.
For more information about the film sponsorship levels or to sponsor a film this winter please contact Mara Linskey-Deegan at 641-421-3666 or mlinskeydeegan@masoncity.net.
ADMISSION TO ALL FILMS IS FREE
Films are shown at the Charles H. MacNider Art Museum's Salsbury Room on
Saturdays in February @ 2 p.m.  

Films in February, Movies in March – 2019 Schedule*
February 2 – The Queen of Katwe – Feature Film – Rated PG (for thematic elements, an accident scene and some suggestive material), 124 minutes, 2016: The Queen of Katwe is the colorful true story of a young girl selling corn on the streets of rural Uganda whose world rapidly changes when she is introduced to the game of chess, and, as a result of the support she receives from her family and community, is instilled with the confidence and determination she needs to pursue her dream of becoming an international chess champion. Sponsored by a Friend of the Film Series.
February 9 – Heaven is a Traffic Jam on the 405 – Documentary – Not Rated (thematic meterial), 40 minutes, 2016: This is a portrait of a brilliant 56 year old artist, Mindy Alper, who is represented by one of Los Angeles' top galleries. Her body of raw,
emotional work reveals a lifetime of extreme depression and anxiety. Through an examination of her artwork, interviews, reenactments, the building of an eight and a half foot papier-mache bust of her beloved psychiatrist, we learn how she
has emerged from a life of darkness and isolation to a life that includes love, trust and laughter.
February 16 – Antonia's Line – Feature Film – Rated R (for strong sexual content and some violence, including a rape scene), In Dutch with English subtitles. 93 minutes, 1995: A strong-willed Dutch woman recalls her life in this uplifting picture that won the 1996 Academy Award for Best Foreign Language Film. She recalls fifty years, and a variety of colorful characters, that come and go on the family farm. Sponsored by Dr. Gary Swenson and Dean Genth.
March 2 –The Insult – Feature Film – Rated R (for language and some violent images), In Arabic with English subtitles, 113 minutes, 2018: In today's Beirut, a civilian dispute blown out of proportion finds Tony, a Lebanese Christian, and Yasser, a Palestinian refugee, facing off in court. As the media circus surrounding the case threatens a social explosion in divided Lebanon, Tony and Yasser reconsider their values and beliefs as revelations of trauma complicate their understanding of one another. Sponsored by Bob and Carrie Berg.
March 9 –A Man Called Ove – Feature Film – Rated PG-13 (for thematic content, some disturbing images, and language), In Swedish with English subtitles, 116 minutes, 2016:
Ove is the quintessential angry old man next door. An isolated retiree, who spends his days enforcing block association rules that only he cares about, and visiting his wife's grave. Enter a boisterous young family next door forming an unlikely friendship. What emerges is a heartwarming tale of unreliable first impressions and the gentle reminder that life is sweeter when it's shared. Sponsored by Rustin and Mary Davenport.
RESCHEDULED TO March 16 – Three Identical Strangers – Documentary – PG-13 (for some mature thematic material), 96 minutes, 2018:
The amazing true story of three strangers who are reunited by astonishing coincidence after being born identical triplets, separated at birth, and adopted by three different families.
*Note: All films, times, and dates are subject to change. Please visit this page again before attending a film for the most updated list. 
Thank you so much – it is viewer's support that keeps the Film Series going! 
Do you love foreign and independent films?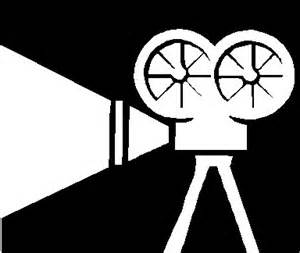 Would you like to become involved in the Charles H. MacNider Art Museum's Foreign and Independent Film Series?
Here are several ways that YOU can help:
Volunteer – All the films in the Foreign and Independent Film Series are chosen by a volunteer film committee. The committee meets periodically to select films, choose showing dates, and fundraise.
Donate to the Film Fund – It costs over $200 to show each film. This fee covers shipping and copyright costs. A donation, in any amount, will help the Foreign and Independent Film Series stay free and open to the public for years to come.
Come and Watch the Films!! – The Film Series would not be possible without all our loyal Foreign and Independent Film Series viewers. THANK YOU!
For more information about the Foreign and Independent Film Series please e-mail Mara Linskey-Deegan or call 641-421-3666.
Special thanks to The MacNider Film Committee
(Dean Genth, Kathy Kinsey, Mary Davenport)
and to our sponsors who make this film series possible.
THANK YOU!