Shenanigans: Animals in Charge!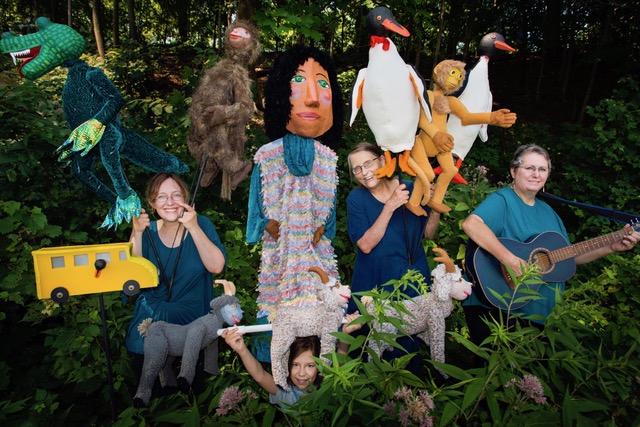 Admission is FREE!
Thursday, April 21, 2022 at 10 A.M. • 1 P.M. • 6 P.M.
The Eulenspiegel Puppet Theatre Company will present three showings of "Shenanigans: Animals in Charge" on Thursday, April 21, in the Salsbury Room at the MacNider Art Museum at 10 am, 1 pm, and 6 pm. All shows will be free and open to the public. Seating is first-come, first-served. Doors will open for seating 15 minutes before each show. This free show is made possible by a grant from the Bertha Stebens Charitable Foundation. Masks are optional.
Featuring the fun adventures animals are having while humans are limiting their community contacts. Based on true stories of animal antics during a pandemic, with a lot of imagination thrown in. Imagine what you might do if you were an alligator visiting a deserted mall! Or penguin released from the zoo! This show will delight audience members of all ages.
Groups of 10 or more (schools, home school groups, daycare, etc.) should register in advance for the 10 am & 1 pm shows by calling 641-421-3666 or emailing jmbohl@masoncity.net. Schools are eligible for a bus subsidy while funds last.