Peter & the Wolf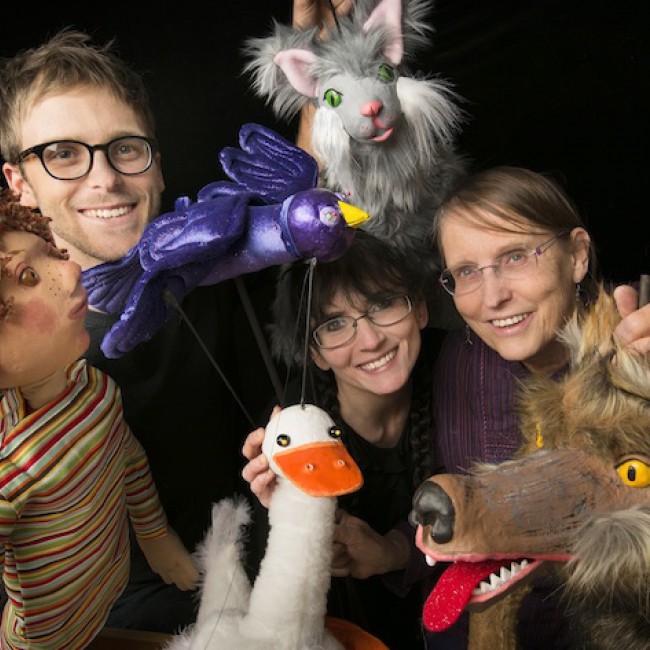 Admission is FREE!
Thursday, November 10, 2022 at 10 A.M. • 1 P.M. • 6 P.M.
The Eulenspiegel Puppet Theatre Company will present three showings of "Peter & the Wolf" on Thursday, November 10, in the Salsbury Room at the MacNider Art Museum at 10 am, 1 pm, and 6 pm. All shows will be free and open to the public. Seating is first-come, first-served. Doors will open for seating 15 minutes before each show. This free show is made possible by a grant from the Bertha Stebens Charitable Foundation. Masks are optional.
Listen to Prokofief's beloved music as you watch Peter outsmart the wolf! Eulenspiegel Puppets use beautifully crafted large tabletop puppets and rod puppets to tell this classic tale of a young boy, his grandfather, his pets, and the creatures that live in the meadow and the forest. 
This piece was written by Sergei Prokofief in 1936 to cultivate musical taste in children and to introduce them to the instruments in the orchestra. It's still a favorite for youth concerts all over the world.
Groups of 10 or more (schools, home school groups, daycare, etc.) should register in advance for the 10 am & 1 pm shows by calling 641-421-3666 or emailing jmbohl@masoncity.net. Schools are eligible for a bus subsidy while funds last.