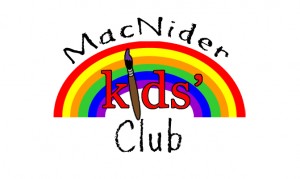 Registration is required, please call the Museum at 641-421-3666.  Online registration opens the 1st of each month (https://www.eventbrite.com/e/kids-club-colors-of-the-rainbow-registration-703344039957)! Space is limited. Wearing of masks is welcome but not required. Kids' Club is creative, hands-on fun, and is absolutely free thanks to the sponsorship of First Citizens Power Savers .
Kids' Club is designed for kids ages 5-12, and offers exciting opportunities
for children to discover, explore and create art.
Kids' Club Calendar                          
Thurs., September 21 from 6-7 pm • Colors of the Rainbow
Sat., October 21 from 9 -11 am • Halloween Happenings
Thurs., November 16 from 6-7 pm • Turkey Time
Sat., December 9 from 1-4 pm • Holiday Open House – no registration needed
How do I join??
Those interested in attending Kids' Club can stop by the MacNider Art Museum or call 641-421-3666 to sign up for whatever months they are able to attend. Pre-registration is required for sufficient supplies. First Citizens Power Savers is the official sponsor of MacNider Kids' Club.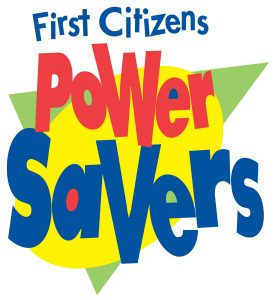 How much does it cost?
Nothing! All Kids' Club programming is free thanks to the First Citizens Power Savers! Do you bank at First Citizens Bank? If so, make sure to thank them for sponsoring Kids' Club the next time you stop in!
Would you like to be a Kids' Club volunteer?
If you, or someone you know, would like to help out with this exciting program and are high school age or older please contact Laura Anderson. She will fill you in on what Kids' Club is all about and how you can be part of the FUN!