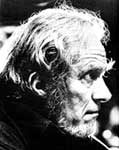 An American puppet master, Bil Baird, was well-known in his own country and gained an enormous world-wide audience working out of New York City. He was responsible for the "Goat Herd" marionette performance in the film The Sound of Music starring Julie Andrews. A multi-talented and creative puppeteer, he saw himself as a citizen of the world.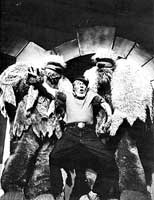 With his wife, Cora, and a large company, he played in India, Afghanistan, Russia, and other countries. "…his puppets appear always to have a great vitality, are very much caricatures, and set out to comment on the human race with all its peculiarities and imperfections. He seems to have done literally everything possible with puppets, from delicate, sensitive, carved wooden figures to huge, larger-than-life creations." (Fanfare for Puppets, Ann Hogarth and Jan Bussell) Over his sixty-year career, he and his "little ones" performed in night-club tours, the Ziegfeld Follies, Broadway theaters, his own New York theater, commercials, a variety of films, on television, and at two World's Fairs.
The MacNider Collection of Baird puppets is the largest holding of the late puppeteer's work to be found anywhere. Displays feature puppets, marionettes, and other materials created and collected by the Mason City High School graduate and world-famous puppet master.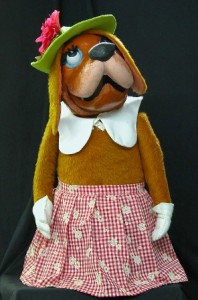 In 2005 several of the puppets and marionettes from The Sound of Music traveled from the Museum to New York City to help celebrate the 40th anniversary of the film.  Below is an image of those puppets and marionettes at Tavern on the Green in a wooden stage made especially for the event.