The next MacNider Outdoor Art Market will be Saturday, June 11, 2022!
CALL FOR ENTRIES! 2022 Art Market artist PDF application & info here!
NEW! Online application available here. Note: payment will still need to be mailed or called in at this time.
The 2022 art market application form is here! The deadline is April 1, 2022. If you would like more information about the Outdoor Art Market please contact Lindsay by calling 641-421-3666 or emailing lthompson@masoncity.net
The MacNider Outdoor Art Market will be open from 9 am – 4 pm on June 11, 2022 with fine artists and crafts persons. This is your opportunity to purchase one-of-a-kind pottery, jewelry, sculptures, glass, and much more. By purchasing work from these artists you are not only supporting local talent, you are purchasing quality unique art.
The Outdoor Art Market is held on the lawns of the Museum and the adjacent Mason City Public Library at 303 2nd Street SE in Mason City, Iowa during MacNider Arts Festival on Sat., June 11, 2022 from 9 am- 4 pm.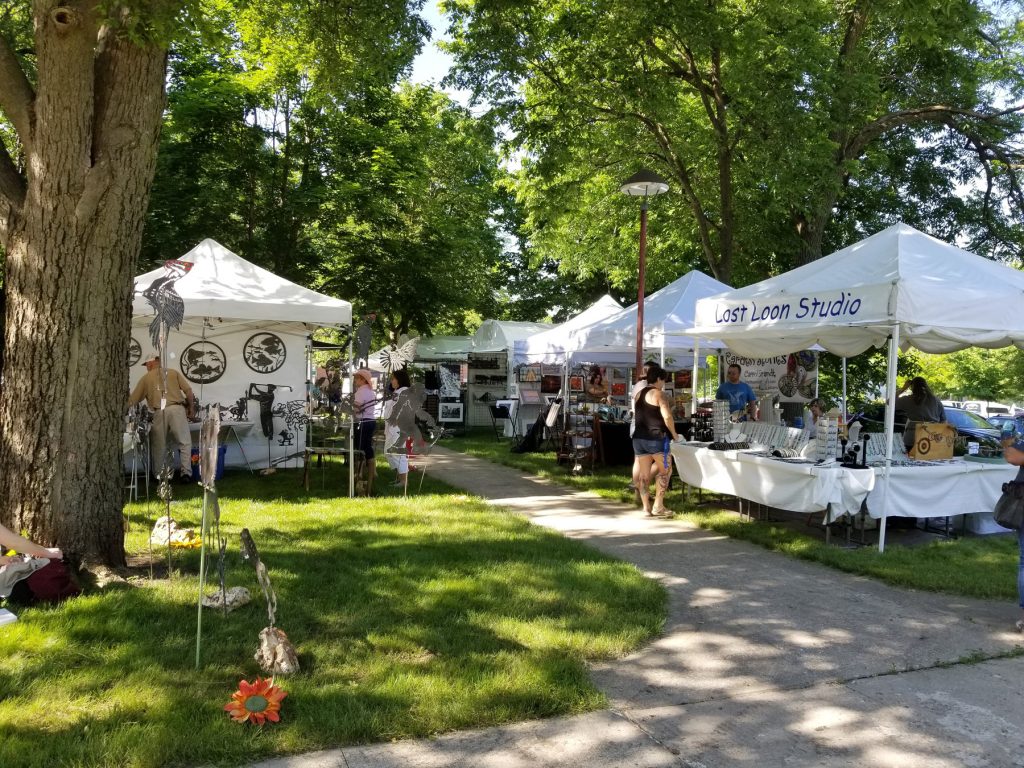 SELECTION
All artists wishing to apply to the MacNider Arts Festival Outdoor Art Market must submit three color images of their work (preferably by email, by mail will work too). Images should be representative of the work to be exhibited and will serve as the only criteria used. All work must be original or reproductions must be marked.
If you are a current MacNider Shop artist, you will not have to pay a jury fee but will still be juried into the 2022 Art Market using your submitted images. There is a limited number of openings in our Art Market so it is important to submit applications before the April 1 deadline for judging. Applications received after deadline will be added to a waiting list. Those entries will be judged and artists may be contacted if and when a spot opens up.

JUDGING
A committee of judges will review the submitted images. Please label each image with your name and medium. Any brief description provided will be available to the jurors. All decisions of the jury panel are final. If work is submitted by email the images must be labeled with your name, medium, and size. NOTIFICATIONS WILL BE SENT OUT BY APRIL 18. Applying artists will be notified of the selection by email unless an email address is not provided. Your entry check will be sent back should you not be accepted.
RULES
• All work must be designed and executed by the accepted artist. This is an art market, we expect all items being sold to have been created by the artists.
• If two artists would like to be together they can purchase two booths and request they be placed next to each other.
• Artists or their representative must be present with the booth for the entire event.
• All work shown must be for sale.
• We reserve the right to ask artists to remove work from their booths that do not meet the Art Market's criteria or mission.

APPLICATION & FEES
The entry fee of $75 and a jury fee of $15 should be submitted with this application. The entry
fee of artists not accepted will be returned with notification. This is a rain or shine event.

SPACE & SET-UP
All spaces are approximately 11'x11' in an open outdoor area. Artists must furnish tables, chairs, tents, and any set items. As this is an outdoor show, please be prepared in the event of inclement weather, including wind.
Booth assignments will be made in advance. Artists may set up booths on Friday, June 10 after 3 pm. (please note: no overnight security provided) Check-in will begin at 7 am at the Art Market booth. There will be an assigned parking area for Art Market artists. More info will be given after being accepted into the market.

PERKS & HIGHLIGHTS
• Helpful volunteers & booth sitters
• Art Bucks – purchase incentives for shoppers!
• Booth Judging prizes: 1st place-$100; 2nd place-$75; 3rd place-$50
Please see the application for more details!
---
---
---