Artoberfest is Fri., October 13! Tickets are $50 & now for sale online as well at the Museum, Hy-Vee East, Hy-Vee West, Moorman Clothiers. Click box below for more details & to purchase tickets.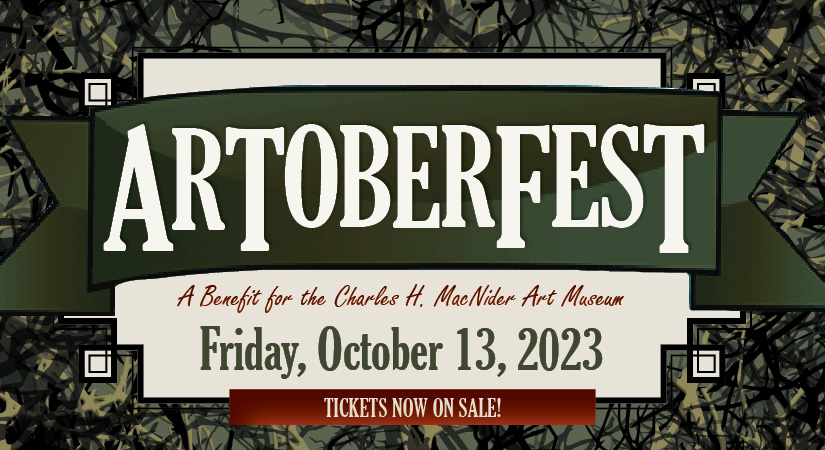 ---
The MacNider Art Museum is a free admission museum open to the public without appointment. Wearing masks is welcome but not required.
---
---
---
BUSINESS HOURS:
Wednesday, Friday, Saturday: 9 am – 5 pm
Tuesday, Thursday: 9 am – 8 pm
We are closed Sundays, Mondays, and legal holidays.
Contact us by calling
641-421-3666!