SAVE THE DATE –



The next MacNider Arts Festival will be Saturday, June 9, 2018!
Arts activities for children, lively musical entertainment, great outdoor food, and long-time festival traditions are all a part of the fun.  All events will be held on the lawns of the Museum and the adjacent Mason City Public Library at 303 2nd Street SE in Mason City and are open to the public.
The Outdoor Art Market will be open from 9 a.m. – 4 p.m. with many fine artists and crafts persons.  This was a wonderful opportunity to meet amazingly talented artists, buy local & support art!
The day will begin with the Mayor and City Council's Pancake Breakfast at 9 a.m.  This free breakfast is one of the most popular parts of the festival! Starting at 11 a.m. the Museum will sell food for festival goers to purchase.  Proceeds of the food sales benefit the festival and Museum programming.
Children's activities will be offered from 9 a.m. to 5 p.m., and are free or a small fee. A variety of crafts will be available for different age groups, with volunteers on hand to assist.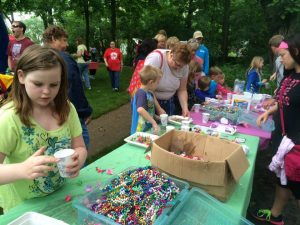 There will be excellent live music!
More than 200 area citizens are recruited to volunteer during Festival.  If you are interested in volunteering during part of this event in 2018, contact the Museum at 641-421-3666.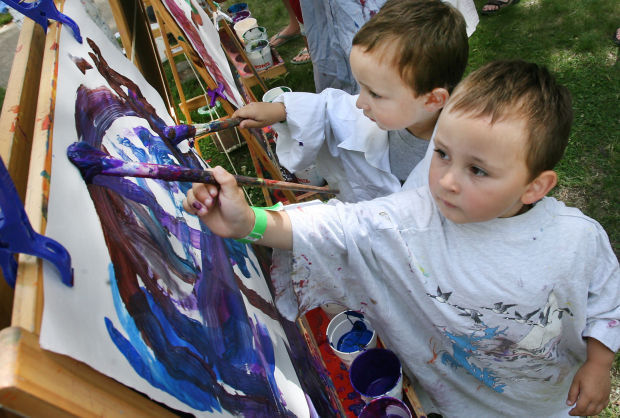 2017 sponsors:
Principal Financial, Cerro Gordo County Association of Independent Insurance Agents (1st Insurance Services; Edwards-Brandt & Associates; Ermer Insurance; First Gabrielson Insurance; Haines Insurance; Jaspersen Insurance), Kohl's, Accord Architecture, Cargill Kitchen Solutions, Central Park Dentistry, Clausen Plumbing & Heating, Clear Lake Bank and Trust, Culver-Hahn Electric Supply, The Electricians, First Citizens Bank, Good Shepherd, Hank's Plumbing, Hearing Associates PC, Johnson Sanitary Products, Kristy Marquis – State Farm, Larry Elwood Construction, Law Offices of Tim Lapointe, Metalcraft, North Iowa Collision Center, North Iowa Community Credit Union, North Iowa Eye Clinic, North Iowa Golf, NSB Bank, Pam Little, Inc., Raymond James & Associates, Inc., Router12 Networks, LLC , Schupick and Associates PC, Thrivent Financial, Tierney Properties, and the Generous People of North Iowa.