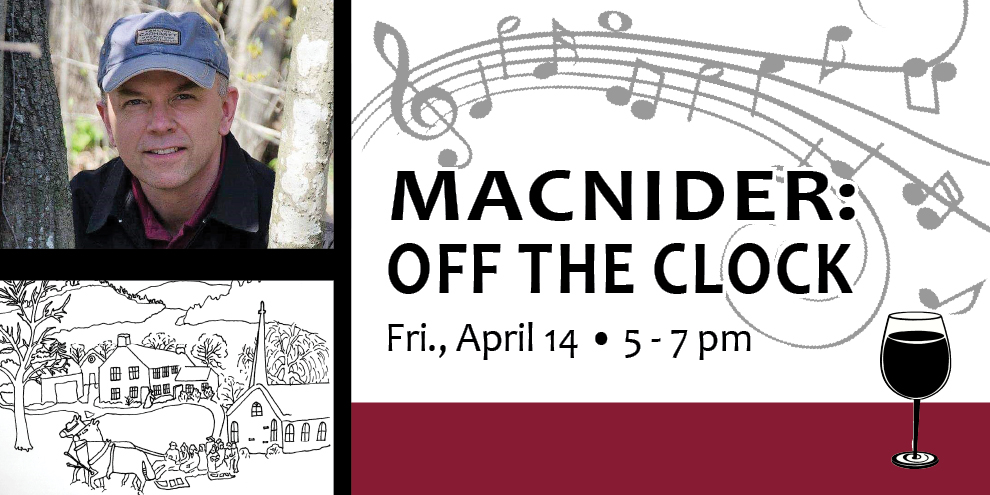 On Friday, April 14 from 5-7 pm the Charles H. MacNider Art Museum will be hosting another after-hours session of MacNider: Off the Clock. This is a great opportunity to view the Try Your Hand at Drawing exhibition in the Kinney-Lindstrom Gallery and the Colorful Foundations!: 39th Annual School Art Exhibition in the Center Space Gallery.
The event is free and open to the public. Complimentary wine and appetizers will be available throughout the event, in addition to live music by David Melby. Dave Melby is a talented local musician whose musical influences include: James Taylor, Jim Croce, Gordon Lightfoot, Elvis, John Denver, Dan Fogelberg and more. Dave's been performing for many years as a soloist, but has also been a part of a number of duos, trios, full bands, etc. Expect covers from above named artists and more spanning hits from the 1960's through the 1980's and beyond.
Visitors can mingle with friends and coworkers as they explore the galleries and enjoy the relaxed atmosphere of the MacNider. These events take place three Friday evenings a year – in the spring, summer, and December.
The next MacNider: Off the Clock will be Friday, December 8!
---