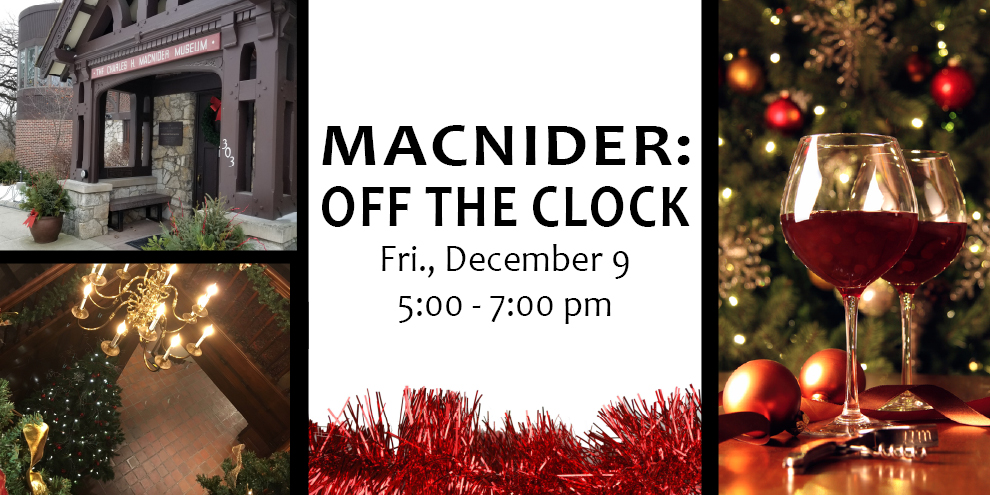 On Friday, Dec. 9 from 5-7 pm the Charles H. MacNider Art Museum will be hosting a holiday after-hours session of MacNider: Off the Clock. This is a great opportunity to view the Rural to Urban exhibition in the Kinney-Lindstrom Gallery.
MacNider: Off the Clock is a free event and open to the public. Complimentary wine and appetizers are available throughout the event, in addition to live music by Sam Crosser! Visitors can mingle with friends and coworkers as they explore the galleries and enjoy the relaxed atmosphere of the MacNider. These events take place three Friday evenings a year – in the spring, summer, and December.
MacNider's Holiday Open House is Sat., Dec. 10 from 1-4 pm.
---