The Imagination Playground has moved inside until next summer!
During the fall, winter & spring the blue blocks are located in the Salsbury Room and are available during regular museum hours (Wed., Fri., Sat. from 9 am-5 pm; Tues. & Thurs. from 9 am-8 pm) when there is not an event being held in the Salsbury Room. Our Calendar of Events will indicate when the Imagination Playground is closed. You can also call 641-421-3666.
Make sure to call ahead (641-421-3666) if you are traveling to the Museum just to use the Imagination Playground to make sure it is available.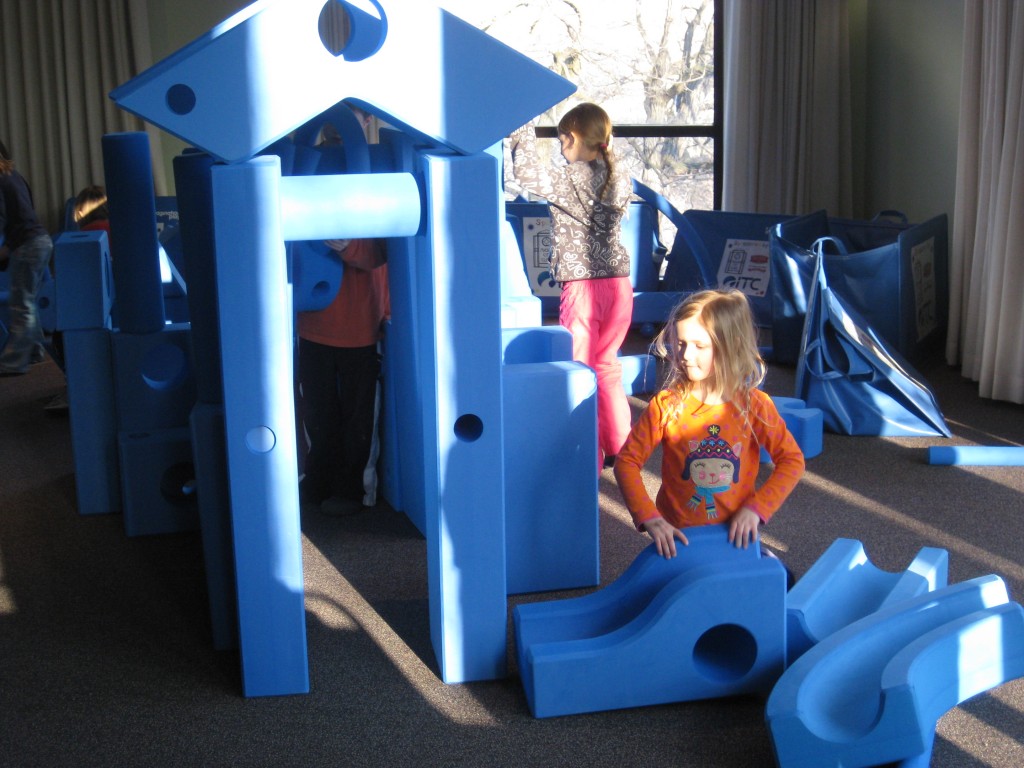 This interactive playground provides a hands-on experience for children and families. Participants using the playground may be any age, but for safety and security reasons children 12 and under must be accompanied by a parent or adult over the age of 18.
During the summer months the Imagination Playground is on the lawn during the Museum's open hours (weather permitting) if there isn't another event scheduled for that space. There is no charge to use the big blue blocks at the Museum.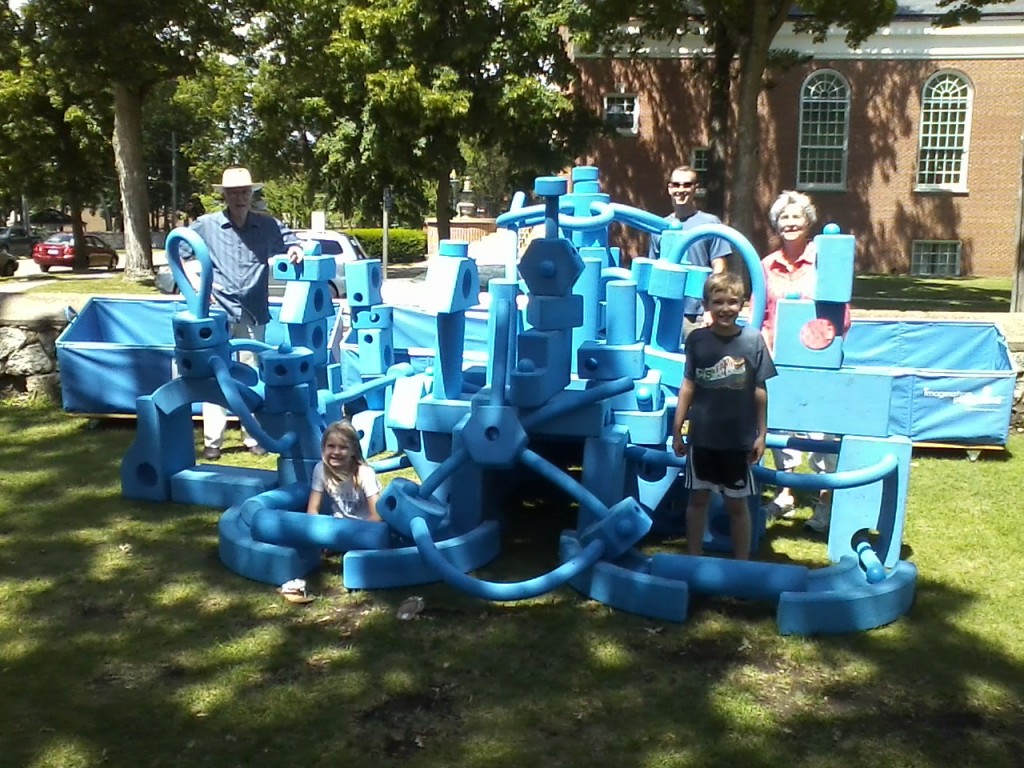 This project was funded through grants from Mason City Clinic, ITC Midwest, and a sponsorship by Midwest Roofing andMason City Overhead Door. The goal of this creative play center is to promote healthy active living and innovative play. This Imagination Playground is the first ever in Iowa, and the only one of its kind within a 2 hour radius of Mason City.