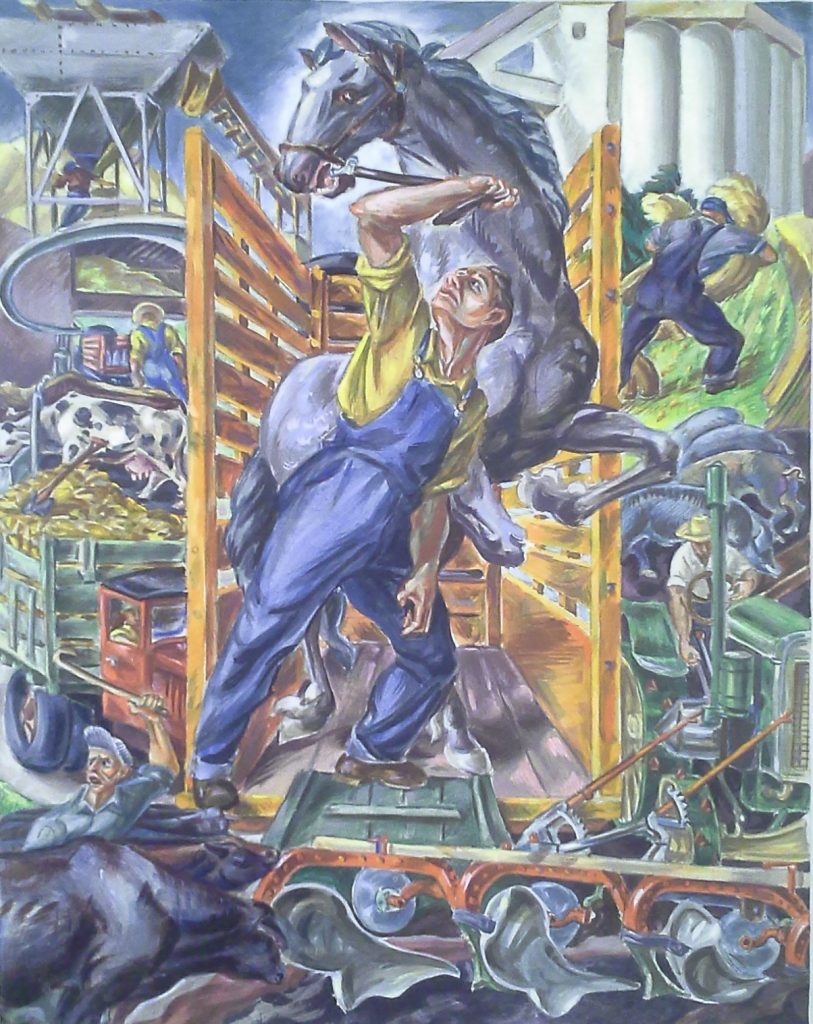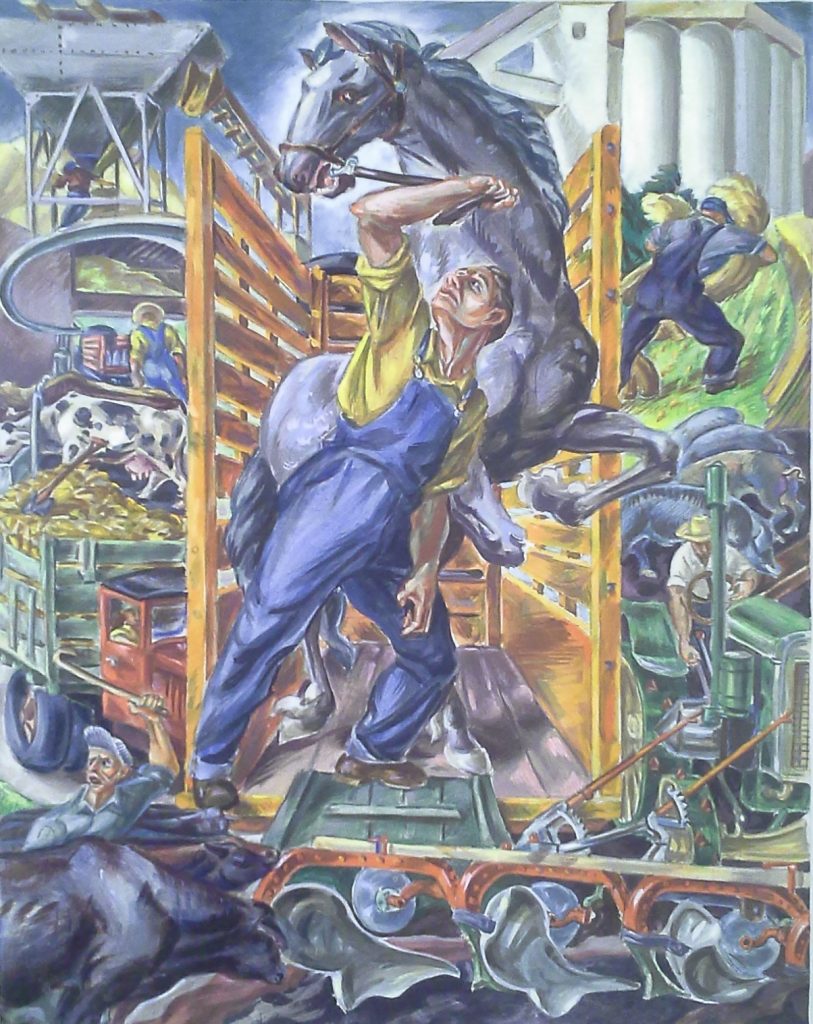 Subject: MacNider Museum Receives Grant from Area Questers Group
The Charles H. MacNider Museum was a grant recipient from the Chautauqua Circuit #889 Questers chapter of the Iowa Questers. The project was funded by a $6,300 Preservation and Restoration Grant from International Questers and funds raised by the local chapter.
The Questers organization exists to research, study, and preserve antiques for the future as well as promote the field of preservation. The grant program's focus is to preserve and care for artifacts that are important to the community in which they reside. For this project the Museum was granted $6,300 to send five works of art to the Midwest Art Conservation Center for conservation work. Often the Museum is gifted works of art that are in an unstable state at the time of donation, while others simply have issues appear as they naturally age.
The Museum Director Edith Blanchard noted it was the first time a grant of this magnitude was bestowed upon the Museum for the permanent collection. "The care and condition of the Museum's collection is of upmost importance to the Museum," said Blanchard. "With these stabilization efforts and minor repairs these works are ensured to be available for future generations. We are so grateful that these funds made this project possible." The Midwest Art Conservation Center is one of the nation's top institutions for the restoration and conservation of artwork. As a city entity the Museum has very limited funds available for such endeavors and relies heavily on community support and grants for such projects.
Those interested in becoming a member of the area chapter of the Iowa Questers should contact Carol Tinkey at 641-423-5965.
The MacNider Museum is open to the public with Covid safety precautions. The Charles H. MacNider Art Museum, located at 303 Second St. S.E. in Mason City, is free and open to the public. Hours are 10 a.m. to 8 p.m. Thursday, and 10 a.m. to 5 p.m. on Tuesday, Wednesday, Friday and Saturday. More information can be found at the museum's website at www.macniderart.org, on its Facebook page, or by calling 641-421-3666.
---
Subject: Artwork purchased in memorial of Terry MacGregor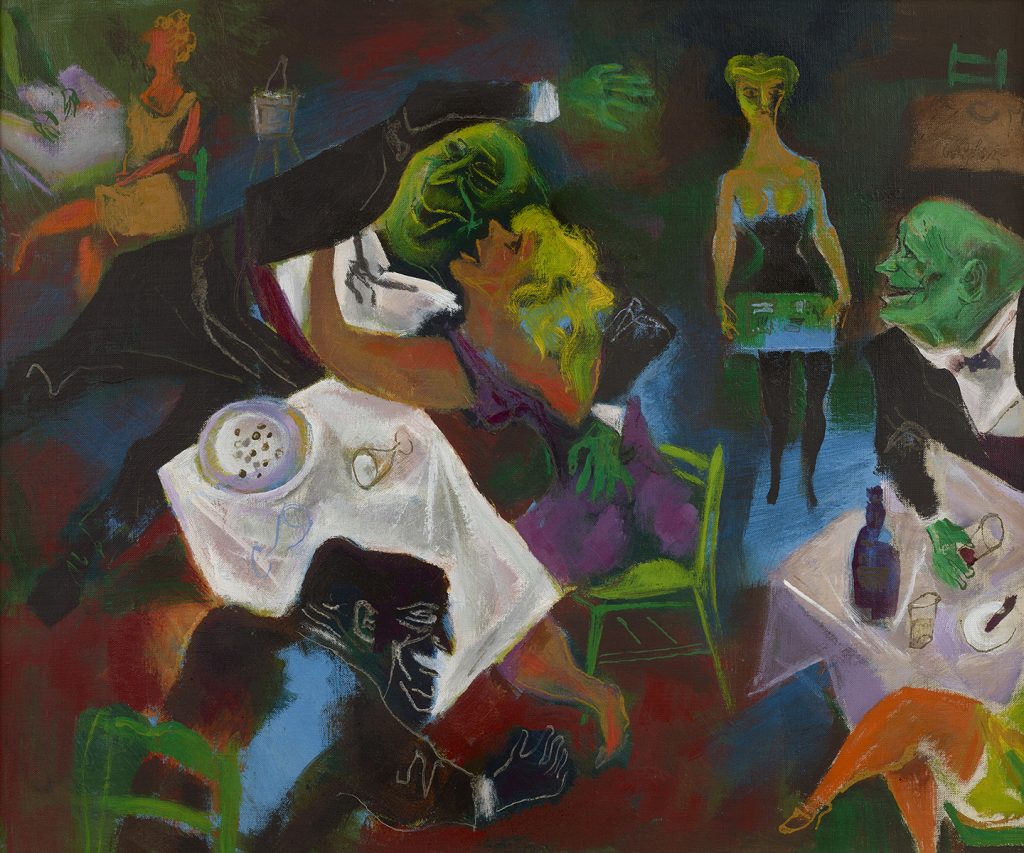 The MacNider Art Museum has purchased a painting by American artist William Gropper in honor of longtime Museum volunteer and supporter Terry MacGregor. The work, entitled "Night Club" was purchased with funds donated by the family of Terry MacGregor in her honor. Terry passed away in 2020.
Terry MacGregor was a life-long supporter of the MacNider Museum. She was active in a number of the Museum's programs, and was as a founding member of the Foreign Film series that eventually found a home at the MacNider Museum. An avid photographer, Terry often submitted and exhibited photographs at the Museum's Cerro Gordo Photo Show. Her passion for the arts was evident in her continual enthusiasm for the Museum. "It is wonderful that we are able to honor her memory with such an important piece," said MacNider Museum Director Edith Blanchard. "Terry was such an important person to our museum. We are delighted the family had chosen to remember her in this way."
William Gropper was born in New York City in 1897. His youth was marked by poverty and struggles in the ghettos of New York. As a young man he was able to take classes at the National Academy of Design and the New York School of Applied Arts. After studying painting with artists such as Robert Henri and George Bellows, he joined the New York Tribune as a cartoonist. Soon after he began drawing for other publications such as the New York Post, Vanity Fair, and the Morning Freiheit. These cartoons and illustrations often had political commentary as a subject matter. Gropper began painting in 1921. Shaped by his early years in poverty, he followed the style of his mentors Henri and Bellows and choose to paint images of the common person. As an artist he was sought to bring awareness to social ills in American Society. As he continued his career his technique became more abstract and his subject matter, such as "Night Club", often gave commentary on his views of the upper class elites. Visitors may view the piece during the regular open hours of the Museum Monday –Saturday 10:00 a.m. – 5:00 p.m., with extended hours till 8:00 p.m. on Thursdays. It is located at 303 2nd Street SE, Mason City, Iowa and has no admission fee. More information about exhibits, programs, and events can be found at the Museum's website at www.macniderart.org or at its Facebook page. You can also call 641-421-3666 for more information.