SUBJECT: Award Winners Announced at the Charles H. MacNider Art Museum for the 42nd Annual Cerro Gordo Photo Show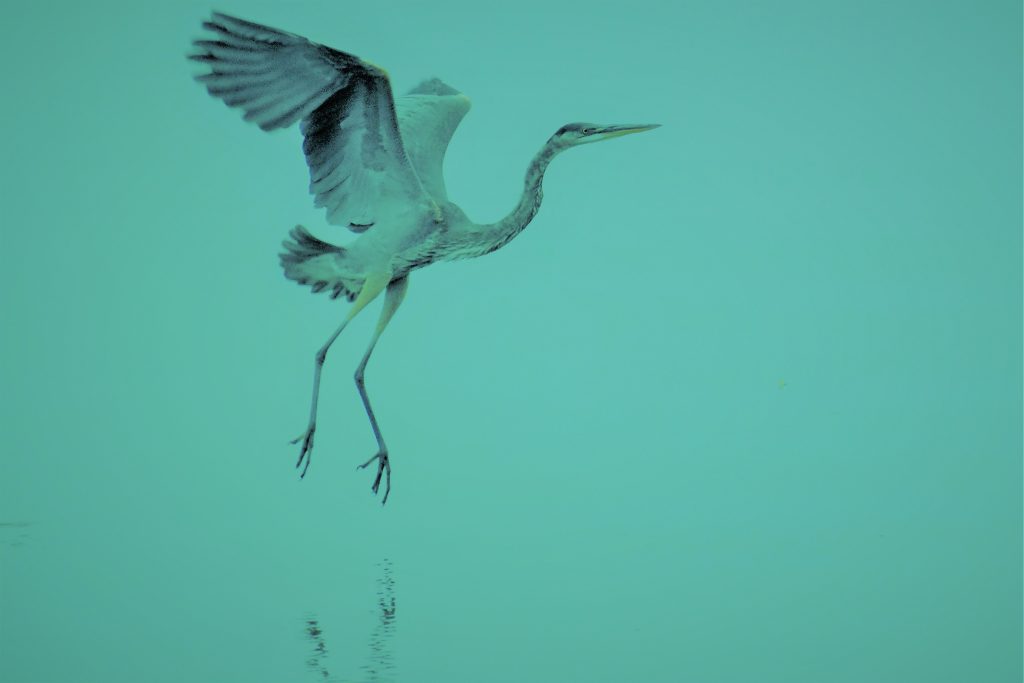 Award winners have been named in the 42nd Annual Cerro Gordo Photo Show at the Charles H. MacNider Art Museum. Forty entered photographs by nineteen artists were chosen for the exhibition by a panel of judges. Judges for this year's competition were 41st Annual Cerro Gordo Photo Show Best in Show award winner, Paulette Searle, and Anne Hansen, Art Teacher at John Adams Middle School in Mason City.
The Best in Show award of $150 was given to Margo Underwood of Clear Lake for her photograph entitled Smooth Landing. Angela Klus of Mason City received the second award of $100 for her digital photograph entitled No Paparazzi. The third place award of $50 went to Brad Janson of Clear Lake for his color print on metal paper, Vapor Jet.
Honorable Mentions were awarded to Bruce G. McKee of Mason City for the digital photograph, Northern Lights, Lorrie Staudt of Daugherty for the photograph, This is My Plié, Noemi Cruz-Orcutt of Mason City for her macro photograph, Standing Out and Danelle Stadtlander of Mason City for her digital color photograph, Star Gazing.
The exhibition is on display through Saturday, June 18, and is sponsored by the Safford and Lena Lock Photo Endowment Fund. Admission to the Charles H. MacNider Art Museum is free of charge. Please visit the Museum's website www.macniderart.org or call 641-421-3666 for the most up-to-date visitor information and hours.
---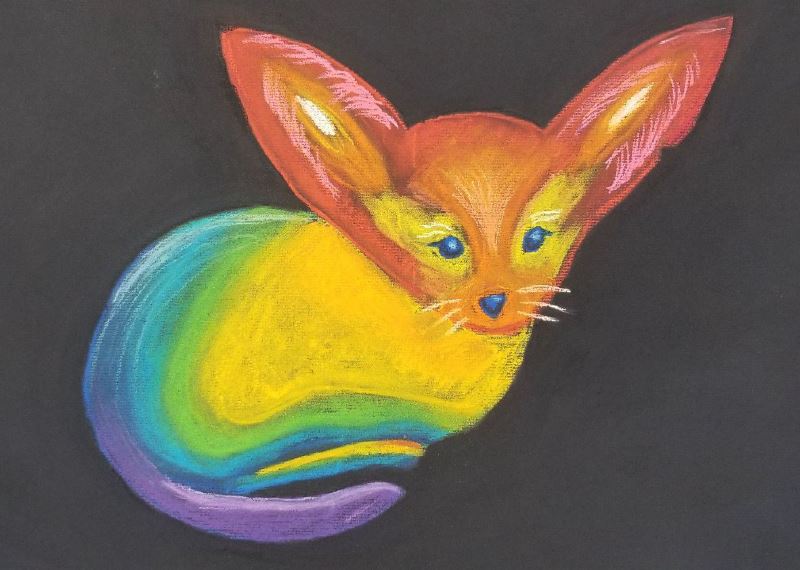 SUBJECT: Student Artists Honored with an Exhibition at the Charles H. MacNider Art Museum
Return to Art is the theme of the 38th annual Youth Art Month Exhibition. The display is now open in the Center Space Gallery of the Charles H. MacNider Art Museum, Mason City. This year the spotlight shines on high school students, celebrating the ingenuity and vision of students in ninth through twelfth grade.
Student artists whose work has been selected for inclusion in the exhibition will be honored at a reception and recognition ceremony at the Museum on Saturday, March 5 at 11:00 a.m. The reception will be hosted by Alpha Delta Kappa, an honorary sorority for women in education. The event is free and open to all.
This year's exhibition features artwork from high school students at Belmond-Klemme, Central Springs, Forest City, Hampton-Dumont, Mason City, Newman Catholic, West Fork and West Hancock High Schools.
The purpose of Youth Art Month is to emphasize the value of art education for all students and to encourage support for quality school art programs. Demonstrated outcomes of art education are the development of critical thinking skills, self-esteem, appreciation of the work of others, self-expression and cooperative working skills. Art teachers from Central Rivers Area Education Agency, Clear Lake Regional Office schools were invited to enter artwork from their students. Sixty-three works from eight schools were selected for this year's show. The exhibition continues through Saturday, April 9.
---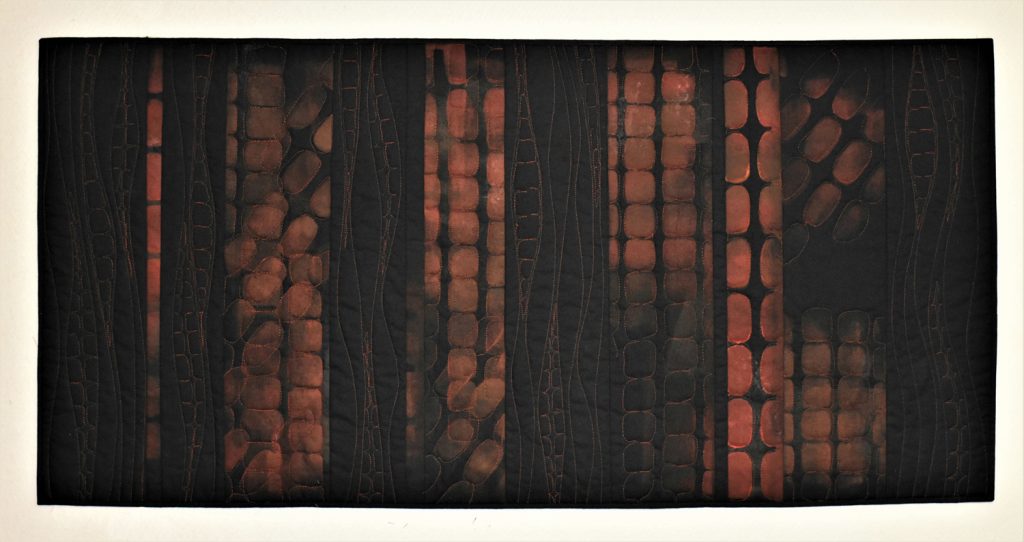 SUBJECT: Award Winners Announced for Iowa Crafts: 45
The following award winners were announced at the opening reception of Iowa Crafts: 45 at the Charles H. MacNider Art Museum on Saturday, November 6, at 2:30 p.m. This statewide competition was open to all artists above high school age residing in the state of Iowa. Thirty-two artworks by nineteen artists were selected for the final show. Iowa Crafts: 45 can be viewed in the Museum's Kinney-Lindstrom Gallery through January 19, 2022.
Joanne Alberda, of Sioux Center, was given the NSB Bank Best in Show award for her quilt, Journal: A Cautionary Tale. This award grants Alberda a solo exhibition in 2022 in the Museum's Center Space Gallery.
The Best in Clay award of $150 was given to Bill Mateer, of Sheffield, for his Soda Fired Lidded Vessel. The Juror's Special Mention in Clay of $50 was awarded to Pamala A. Coffey, of Mason City, for her piece, Nature's Twist.
The Best in Fiber award of $150 was given to Joanne Alberda, of Sioux Center, for her quilt, Remembering Covid. The Juror's Special Mention in Fiber of $50 was awarded to Rebecca Abarr, of Redding, for her bark and linen piece, Quartree 1.
The Best in Metal/Wood award of $150 was given to Rob Wallace, of Ames, for his wooden vessel, EYECATCHER. The Juror's Special Mention in Metal/Wood of $50 was given to Julienne Friday, of Forest City, for the wooden piece, Contemplation.
The Best in Other Craft Media award of $150 was given to Chris White, of Clear Lake, for her fused glass work, Portal. The Juror's Special Mention in Other Craft Media of $50 was given to Alexis Beucler, of Mason City, for her accordion book, Butterfly Chase.
Iowa Crafts: 45 is sponsored by NSB Bank. The juror for this competition is Jeffrey Ebeling, Executive Director at the Clear Lake Art Center. Admission to the Museum is free. Museum hours are – Tuesday and Thursday – 9 a.m. to 8 p.m.; Wednesday, Friday, and Saturday – 9 a.m. to 5 p.m.; Closed Sunday – Monday. For more information please call the Museum at 641-421-3666
---
Subject: Artwork purchased in memorial of Socrates Pappajohn
The MacNider Art Museum has purchased a painting by American artist Ellsworth Kelly in memory of longtime Museum supporter Soc Pappajohn. The work was purchased with funds donated the Pappajohn family.
Socrates Pappajohn was a lifelong supporter of the arts. He was first appointed to the Charles H. MacNider Museum Board of Trustees in 1973 and remained on the board until 2009. He was instrumental in the creation of the MacNider Museum Foundation in 1996 which allowed for the Museum to use bequests to further the Museum's financial stability. He remained on that board until his passing.
Soc was an art enthusiast who spent many volunteer hours on Museum's acquisition committee, assisting the staff in purchases that would become the core of the Museum's outstanding American art collection. He pushed to acquire pieces that were the most representative of the particular artist in question in order to better educate the public.
The artist Ellsworth Kelly was born in 1923 in Newburgh, New York. As a young child he studied birds with his grandmother which helped form his early ideas related to the use of color. After high school he attended Pratt Institute in Brooklyn, as his parents would not pay for artistic training, only technical training. He attended until 1941 when he joined the army. He served during WWII and later returned to college, using the GI Bill to pay for his education.
He attended the School of Fine Arts in Boston and later traveled abroad to gain artistic experiences. During this time he moved away from figurative works of art into abstract painting. His works emphasized color, line, and form instead of a recognizable figure. Kelly became known for contributions to the color field movement, which is characterized by large swaths of color across the canvas that creates an unbroken plane. By the 1970s he started to incorporate signature curves in his work, similar to the piece donated to the MacNider. Kelly became one of the top abstract artists in the United States by the time of his death in 2015.
The acquisition of the Kelly piece is important to the growth of the Museum's collection. "This piece clearly demonstrates the color field movement" explained Museum Director Edith Blanchard. "Soc would frequently suggest when looking for new acquisitions to collect an Ellsworth Kelly piece, but the timing was never right to acquire one. I can think of no better artist to represent Soc in the Museum's collection."
Visitors may view the piece during the current open hours of the Museum Tuesday –Saturday 10:00 a.m. – 5:00 p.m., with extended hours till 8:00 p.m. on Thursdays. It is located at 303 2nd Street SE, Mason City, Iowa and has no admission fee. More information about exhibits, programs, and events can be found at the Museum's website at www.macniderart.org or at its Facebook page. You can also call 641-421-3666 for more information.
---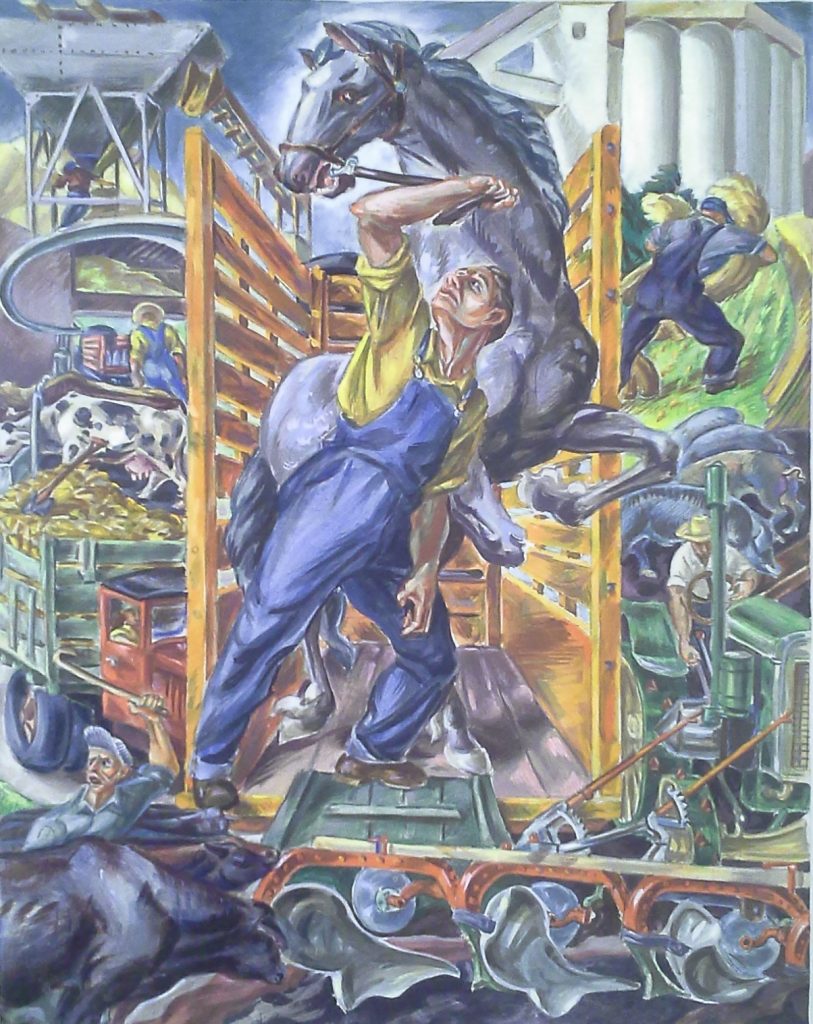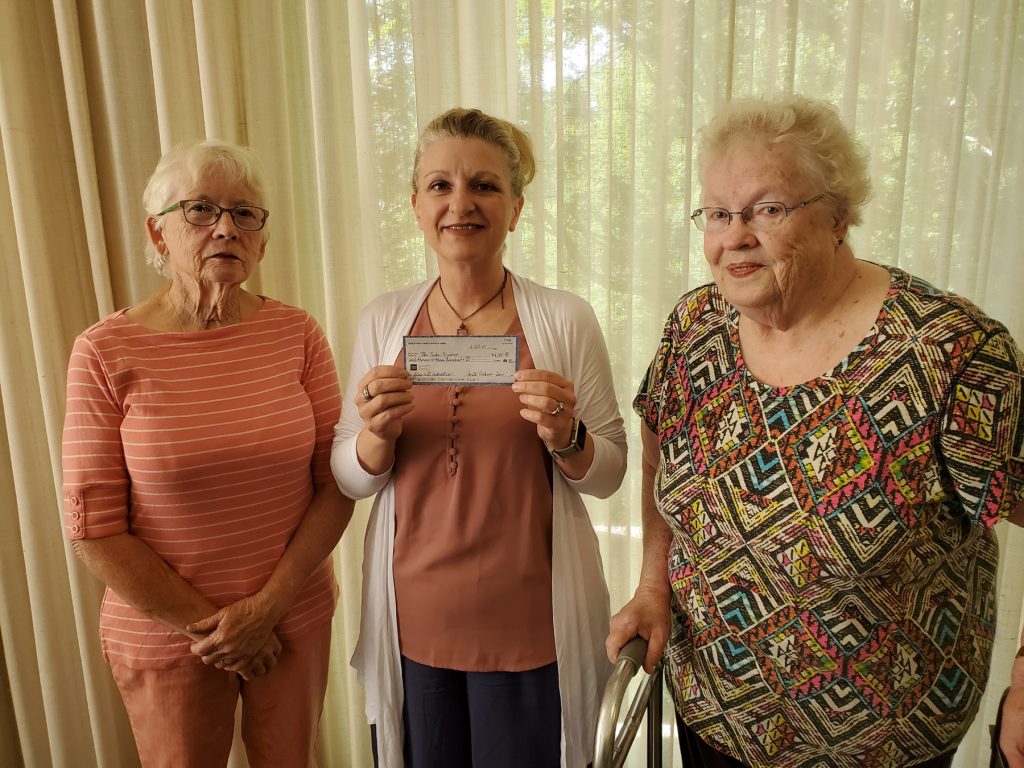 Subject: MacNider Museum Receives Grant from Area Questers Group
The Charles H. MacNider Museum was a grant recipient from the Chautauqua Circuit #889 Questers chapter of the Iowa Questers. The project was funded by a $6,300 Preservation and Restoration Grant from International Questers and funds raised by the local chapter.
The Questers organization exists to research, study, and preserve antiques for the future as well as promote the field of preservation. The grant program's focus is to preserve and care for artifacts that are important to the community in which they reside. For this project the Museum was granted $6,300 to send five works of art to the Midwest Art Conservation Center for conservation work. Often the Museum is gifted works of art that are in an unstable state at the time of donation, while others simply have issues appear as they naturally age.
The Museum Director Edith Blanchard noted it was the first time a grant of this magnitude was bestowed upon the Museum for the permanent collection. "The care and condition of the Museum's collection is of upmost importance to the Museum," said Blanchard. "With these stabilization efforts and minor repairs these works are ensured to be available for future generations. We are so grateful that these funds made this project possible." The Midwest Art Conservation Center is one of the nation's top institutions for the restoration and conservation of artwork. As a city entity the Museum has very limited funds available for such endeavors and relies heavily on community support and grants for such projects.
Those interested in becoming a member of the area chapter of the Iowa Questers should contact Carol Tinkey at 641-423-5965.
The MacNider Museum is open to the public with Covid safety precautions. The Charles H. MacNider Art Museum, located at 303 Second St. S.E. in Mason City, is free and open to the public. Hours are 10 a.m. to 8 p.m. Thursday, and 10 a.m. to 5 p.m. on Tuesday, Wednesday, Friday and Saturday. More information can be found at the museum's website at www.macniderart.org, on its Facebook page, or by calling 641-421-3666.
---