Kinney-Lindstrom Gallery
June 30 – September 13, 2023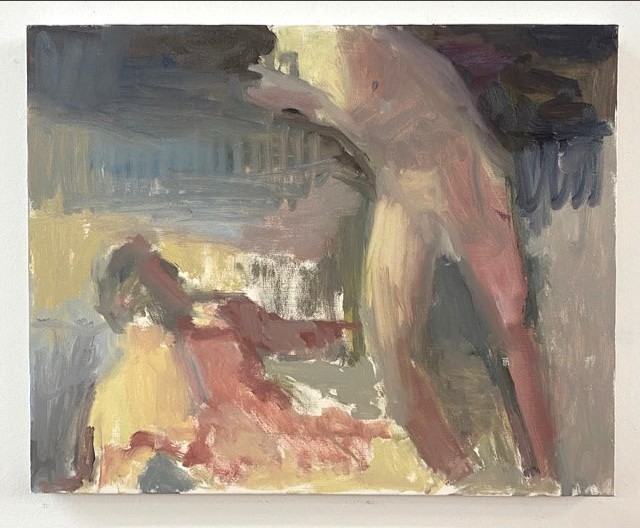 Peter Cusack: A Letter to Zola is now open in the Charles H. MacNider Art Museum's Kinney-Lindstrom Gallery. This painting exhibition is sponsored locally by the David & Phyllis Murphy Charitable Foundation.
Peter Cusack was born in the Bronx and grew up in Yonkers surrounded by a family of artists, musicians and writers. A solid Jesuit education introduced him to philosophy and analytical thinking, and he made the Dean's List with a major in English and a minor in Art History at State University of New York, Albany, going on to earn a Master of Art in Illustration at Syracuse University.
Cusack often works in diptych or triptych forms, employing separate narrative compositions intended to work both individually and collectively, with emotional vitality and vigorous paint application serving as the means to unite them. He likens painting to theater or opera with light, form and color corresponding to rhythm and tonal chords. Not unlike music, a painting depends upon movement and resolution, and he is always aware of the movement. The relationship between man and woman is often at play, as is the liberation of the creative self.
The artist's goal is to locate all of his work entirely within himself, expressing his own psychology, his own narrative and his own relationship to the culture he inhabits.
Peter Cusack: A Letter to Zola will be on display at the Charles H. MacNider Art Museum through Wednesday, September 13. The Museum is free and open to the public.