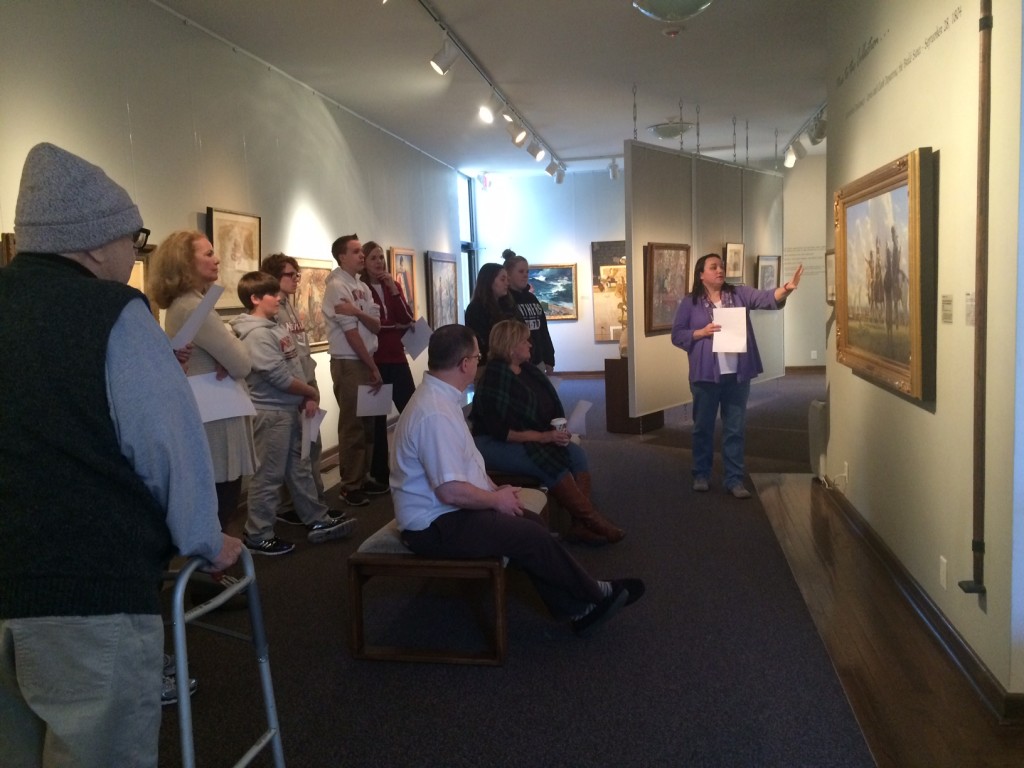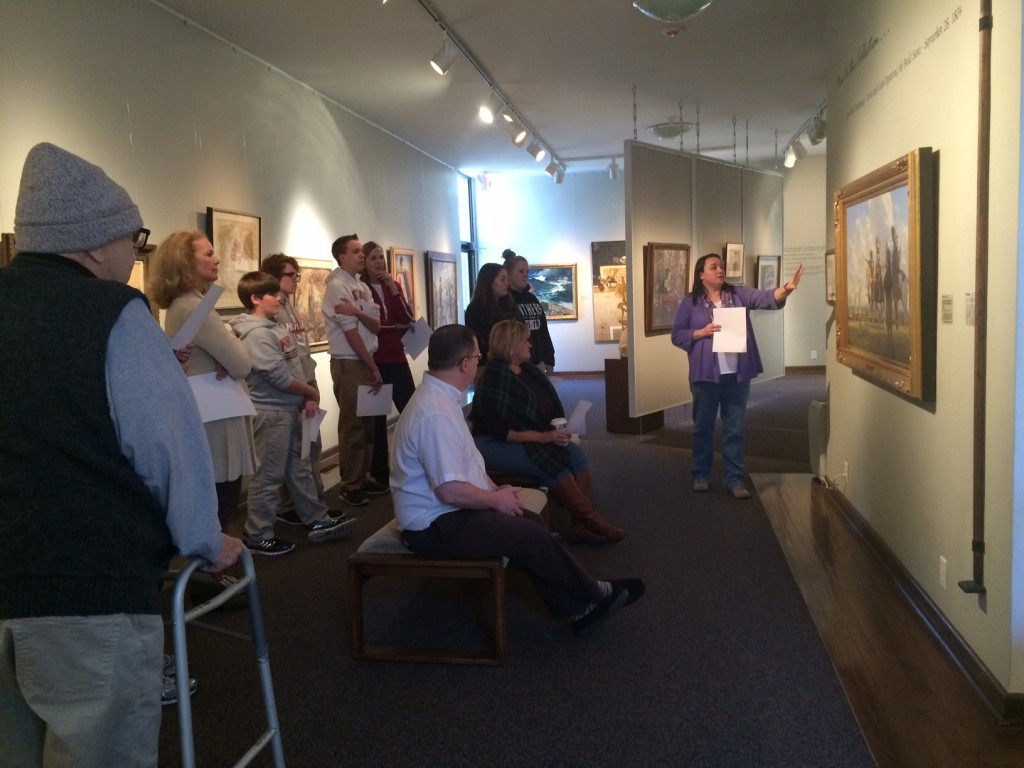 Lunch and Learn is held every last Tuesday of the month from noon to 1:00 p.m. at the Charles H. MacNider Art Museum. Bring your lunch and an open mind to learn not only about art, but also the inner working of the Museum and art world. This is free and open to the public! Lunch and Learn also serves to keep docent volunteers informed.
Each month we will explore a different Museum topic.
Lunch 'n' Learn Schedule
September 24: "Introduction to the Fiber Art of Quilt-making" with Guest Speaker Mary Baker
Mary Baker started her first quilt in 1976. According to Baker, "Accurately counting the number of bed quilts, wall hangings, table runners and couch quilts I have made over the last 30 years would be impossible."  Her quilts involve machine piecing, hand applique in cotton and wool, machine applique, paper-piecing, hand and machine quilting, foundation piecing, stack-and-whack, fabric painting and fabric coloring and dyeing.  She also worked at the Country Threads Quilt Shop in Garner – the nation's only "Full Service Quilt Shop in a Chicken Coop" – from the 1990's through 2014. Baker taught classes there for beginning quilters and worked full time as the general manager for the wholesale and retail arms of the company. Baker has "a passion for antique quilts, vintage quilts, reproduction quilts from the Civil War era and primitive quilts". Trunk shows (show and tell sessions) of her quilts and teaching quilting classes have taken her to several quilt guilds and club meetings around the Midwest.
October 29: "Bob Ross" with Program Associate Laura Anderson
November 26: "Stained Glass", with Guest Speaker Terry Harrison
DECEMBER: No Lunch 'n' Learn – Enjoy the holidays!