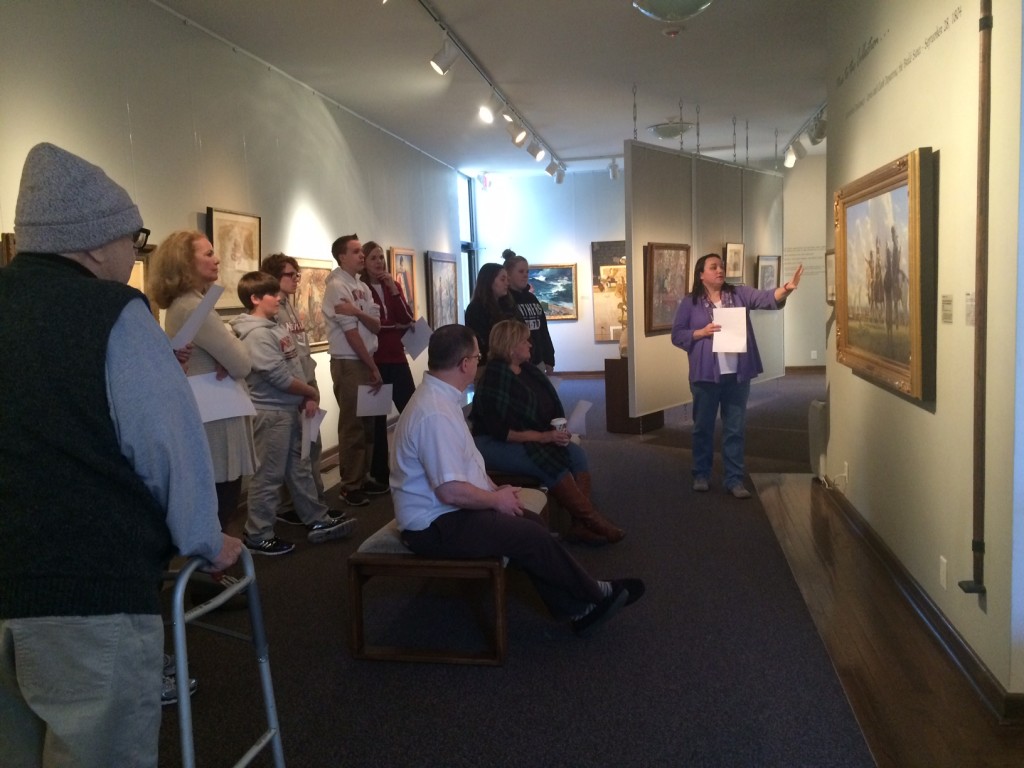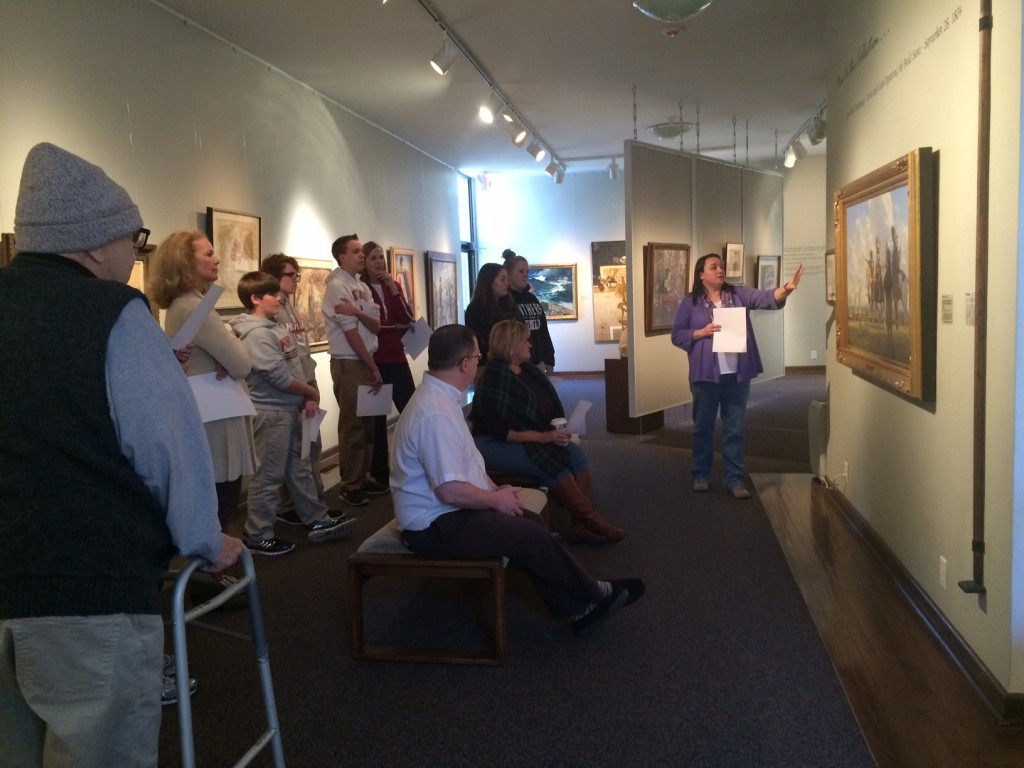 Lunch and Learn is held every last Tuesday of the month from noon to 1:00 p.m. at the Charles H. MacNider Art Museum. Bring your lunch and an open mind to learn not only about art, but also the inner working of the Museum and art world. This is free and open to the public! Lunch and Learn also serves to keep docent volunteers informed.
Each month we will explore a different Museum topic.
Lunch 'n' Learn Schedule
October 30 – "Mysterious Art" with Program Associate Pamela Jost
November 27 – Topic TBA with Associate Curator & Registrar Mara Linskey-Deegan
December – No Lunch 'n' Learn! Enjoy the holidays!
January 29: "Chip Carving Presentation & Demonstration" with Program                                    Associate Laura Anderson
February 26:  "Surrealism Movement" with Program Associate Pamela Jost
March 26:   "Women in 19th Century Art"  with Director Edith Blanchard
April 30:  "Graffiti and Fine Art: Worlds Collide" with Associate Curator Mara Linskey-Deegan