Please contact Wright on the Park for 2019 Architectural Walking Tours!
Website: www.wrightonthepark.org
Email: officeadmin@wrightonthepark.org
Phone: 641-423-0689
New pricing starting January 1, 2019: $10 for a docent led tour, $8 for groups of 10 or more, $5 for self-guided audio tour, and free for educational groups.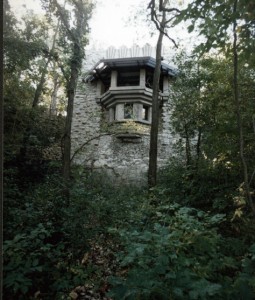 Prairie School Architecture

Explore Mason City's treasured Prairie School architectural heritage. See the largest grouping of such homes on a unified site, ending at a home designed by Frank Lloyd Wright in 1908, his first in Iowa.
For current pricing and to book a tour for your class/group through 2018 please call 641-421-3666 or email dstraw@masoncity.net at least two weeks in advance so we have time to schedule you a docent.
Cost of Tours
– Educational Groups will be given tours at no cost.
– We can also arrange to do a "step on" tour for bus groups for a fee. Please call 641-421-3666 to arrange this at least two weeks ahead of time. Our docent would then get on your bus and the tour would be done by driving instead of walking.

We sell Walking Tour Guide books at the museum for $5 each if you would rather do your own tour.