COVID & Birthday Parties: The MacNider Art Museum will resume Artful Birthday Parties starting on April 1, 2021! There has been and will continue to be COVID guidelines to anyone visiting or attending a class/event at the Museum (https://macniderart.org/covid-19/ ). Please see current Artful Birthday Party COVID guidelines below:
Parties can have a max of 12 crafters (ages 5+) and 4 adults in attendance. Less crafters can be invited in order to have more family attend, but there should still be no more than 16 people total in attendance (not counting the teacher).
Masks will be worn by everyone over the age of 2. If someone does not have a mask it will be provided at no cost when entering the Museum.
If there is food or beverages it must be served at the very end of the party. Everyone eating must be seated. This is the only time masks can be removed – while eating and seated.
To-go goodie bags instead of serving cake/pizza are strongly encouraged.
At this time there is no option for a larger party. Artful Birthday Parties will be located in Studios A & B in order to socially distance, but pricing remains at $80 ($63 for members).
Charles H. MacNider Art Museum offers artistic experiences for birthdays or other celebrations.  Select from one of the three options listed  for a fun and creative event. Basic fees include an art educator, project materials and use of the museum kitchen facilities during regular business hours.  NOTE: Crafters should wear clothing appropriate for doing art projects.
To set up your party please contact Pam or Laura by
emailing pjost@masoncity.net or landerson@masoncity.net or calling 641-421-3666!
(Please Note: a 2 week advance notice is required)
Download the Birthday Party (ages 5+) form here.
OPTION A – BIRTHDAY PARTY    
Cost: $80, members $63            Location: Studio A
Perfect for celebrating with classmates! Up to 12 crafters.  Charge of $4 for each additional crafter, max 20.  Due to space constraints a maximum of 24 people may attend this event (adults and children). At this time there is no option for a larger party.
*Basic 2-hour Birthday Party includes:
Up to 12 crafters.
An experienced art instructor for a 1.5 hours of crafts
All materials for a themed craft (see list on back)
Use of the museum kitchen (refrigerator, stove, microwave)
Space in the studio for you to bring in cake, drinks, gifts, decorations
A tour of the museum, if time allows
OPTION B – FRIENDS & FAMILY BIRTHDAY Not currently offered due to COVID
Cost: $120, members $103       Location: Studios A & B
Receive an Birthday Party*, PLUS room for additional merriment in Studio B!
Maximum of 40 people may attend this event (adults and children).
OPTION C – BIRTHDAY CELEBRATION      
Cost: $228, includes museum membership fee
Location: Salsbury Room (seating up to 100 people) & Studio A
Receive an Birthday Party* in Studio A, PLUS celebrate your event for up to four hours in the spacious Salsbury Room!  Tables and chairs can be provided at your request.  This beautiful room is equipped with A/V equipment and a stage.  Please inquire as to the availability of the  Imagination Playground.
Themes (for ages 5+):
Artastic
Superhero
Planes, Trains, & Automobiles
Animal Lover
Creative Construction
Fairytale
Glitz & Glam
Dance
Minecraft
Pirate
See Below for Full Theme Descriptions: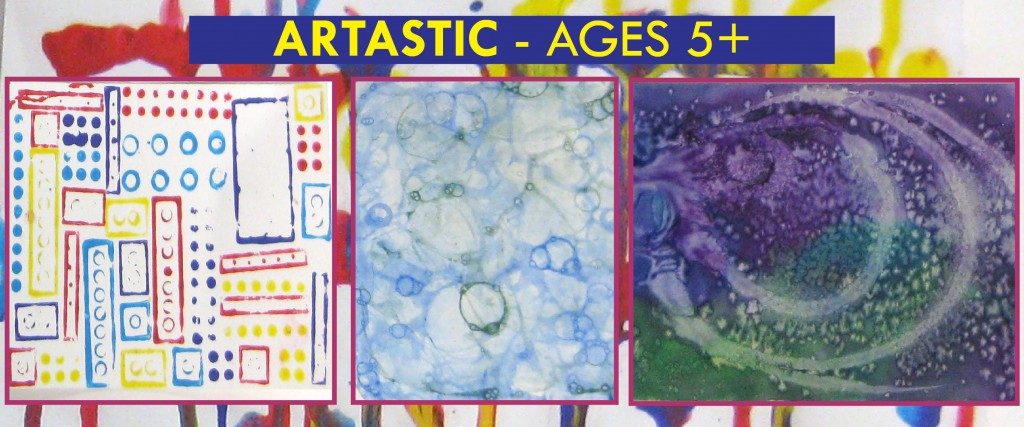 Artastic – For the Picasso in your family, this party will explore basic art mediums such as painting in unconventional ways.  Possible projects may include bubble art and squirt gun painting!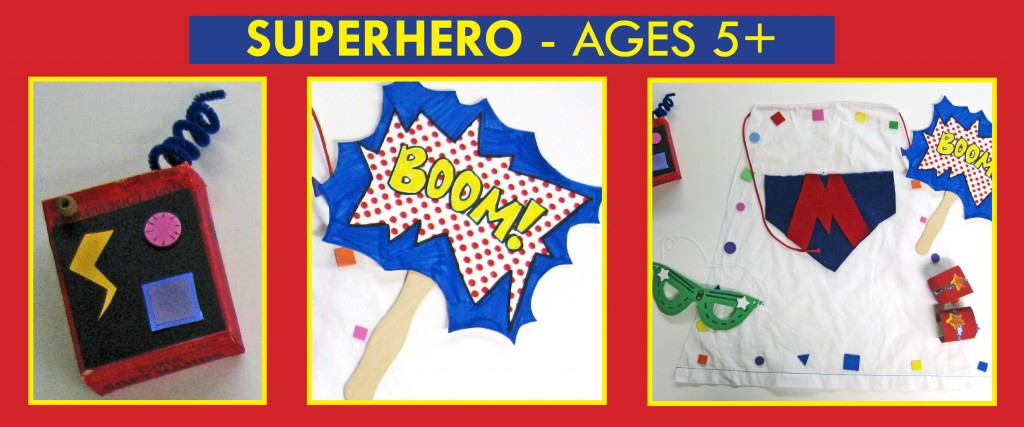 Superhero – It's a bird, it's a plane, no it's you!  Your birthday party will pack a punch with this Superhero theme.  Possible projects may include capes and a mask.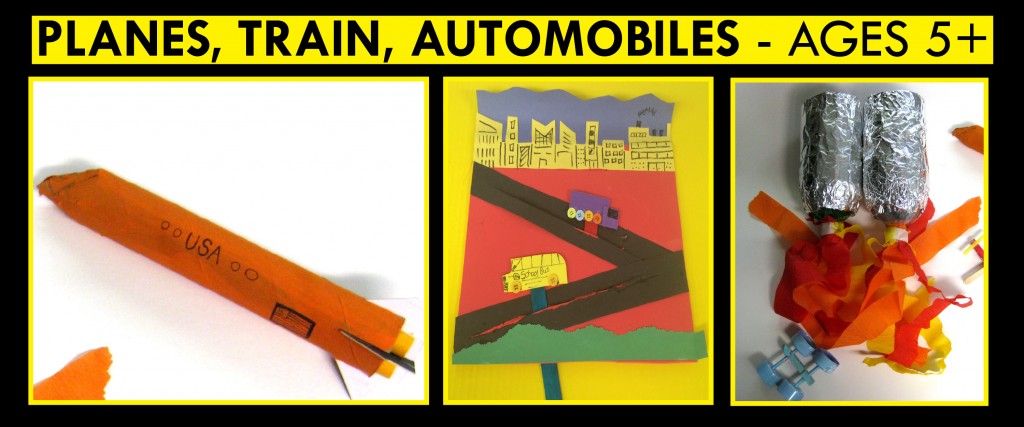 Planes, Trains, & Automobiles – From space to sea, this party is sure to be on the move!  Celebrate your birthday creating things that fly, roll, float, zoom, and cruise.  Possible projects may include racecars and jet packs.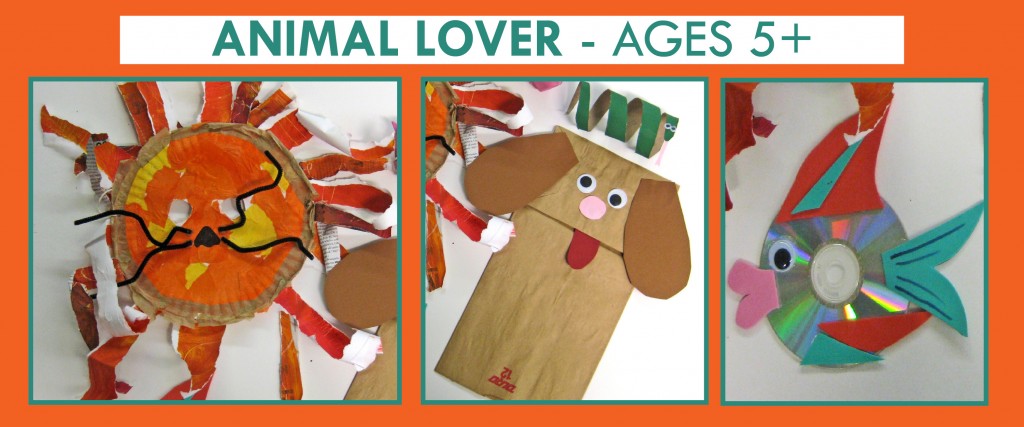 Animal Lover – Come on over to the museum for a party any farm, jungle, home, or sea animal would be proud of!  This theme is sure to satisfy any animal lover.  Possible projects may include animal masks and snakes!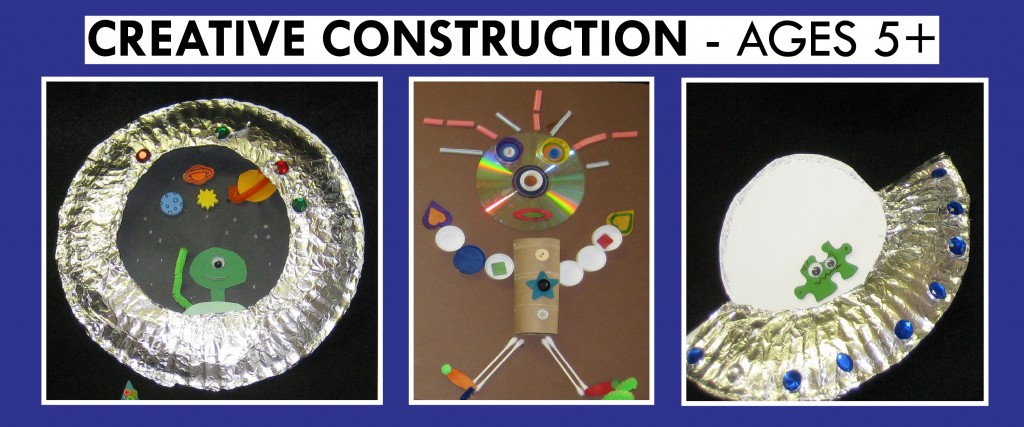 Creative Construction – Ready for a party that is out of this world?! Now you can have your party in outer space by creating rockets & alien space ships. Other projects include creating robots & other creative creatures out of outrageous materials.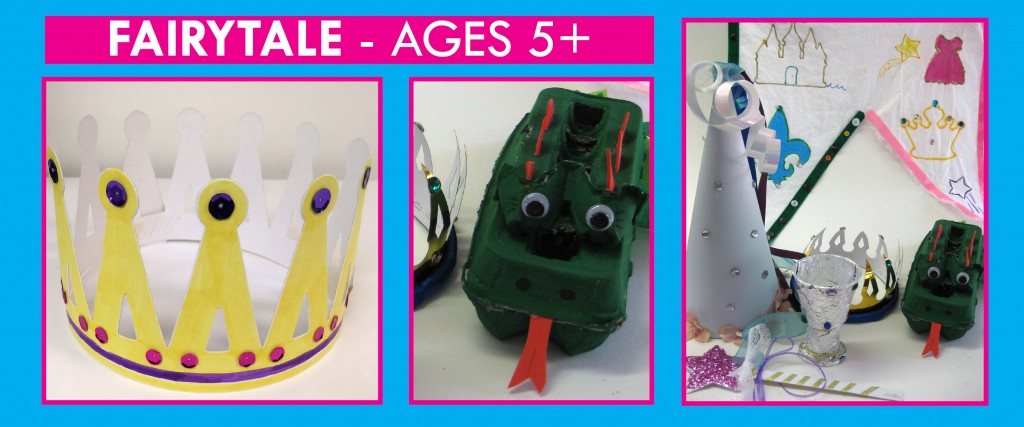 Fairytale – Enjoy your party Happily Ever After! You will be taken to a land of kings & queens, dragons, & castles! Transform yourself into a prince or princess by making a special crown & making royal attire. Other possible projects include a wand & a dragon.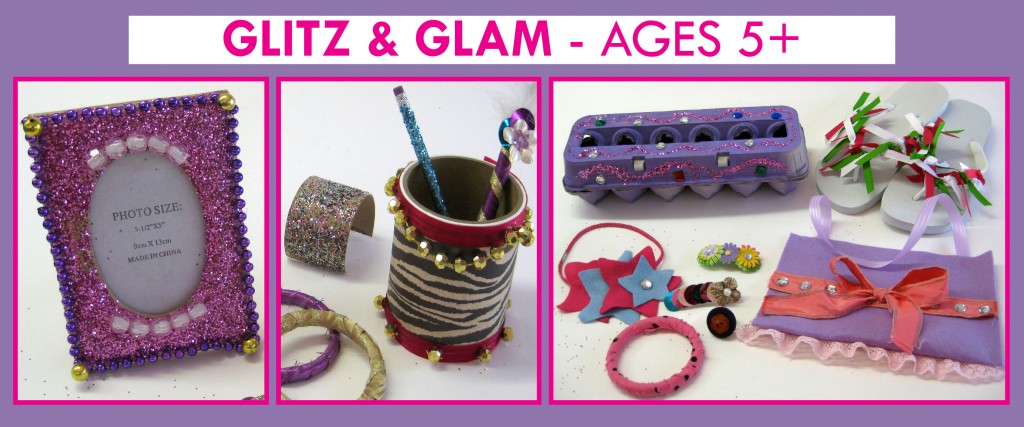 Glitz & Glam –Transform everyday items into glamorous creations! Possible projects include decorating a picture frame, sunglasses, hair accessories, simple jewelry making and more. Reveal the fashionista in you!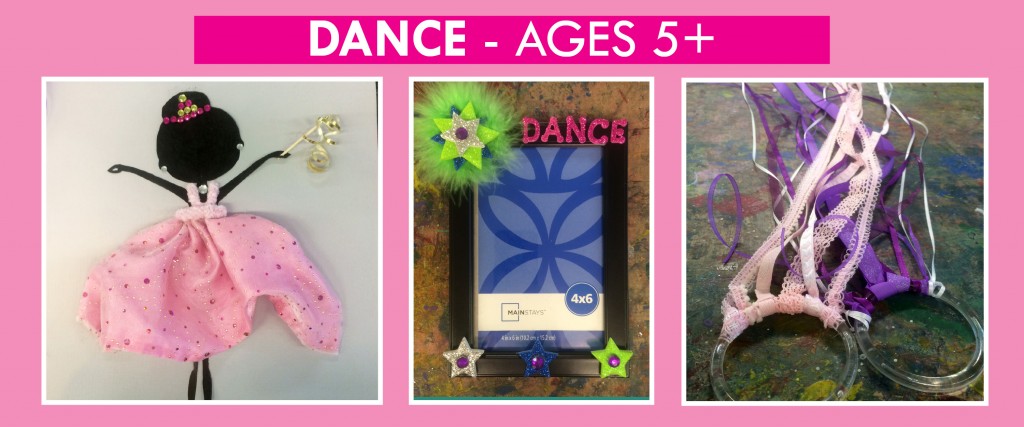 Dance—Do a little dance-make a little art with this birthday party theme. You can make some fun moves creating art projects.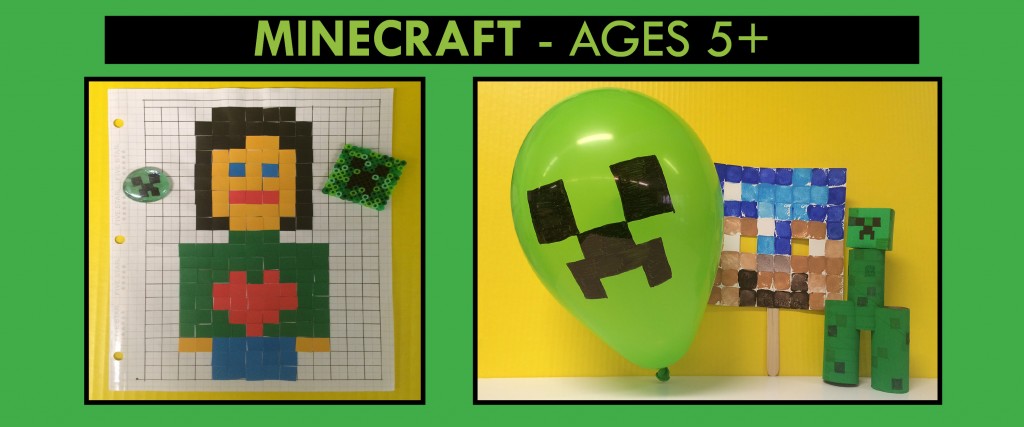 Minecraft—Bring the pixel art world of Minecraft to life by creating creepers and designing your own characters.
Custom Party— I want to pick my own theme! Please contact us to discuss your custom theme idea! This will include an additional fee. A great option for a grown-up birthday party!
Policies effective February 15, 2016