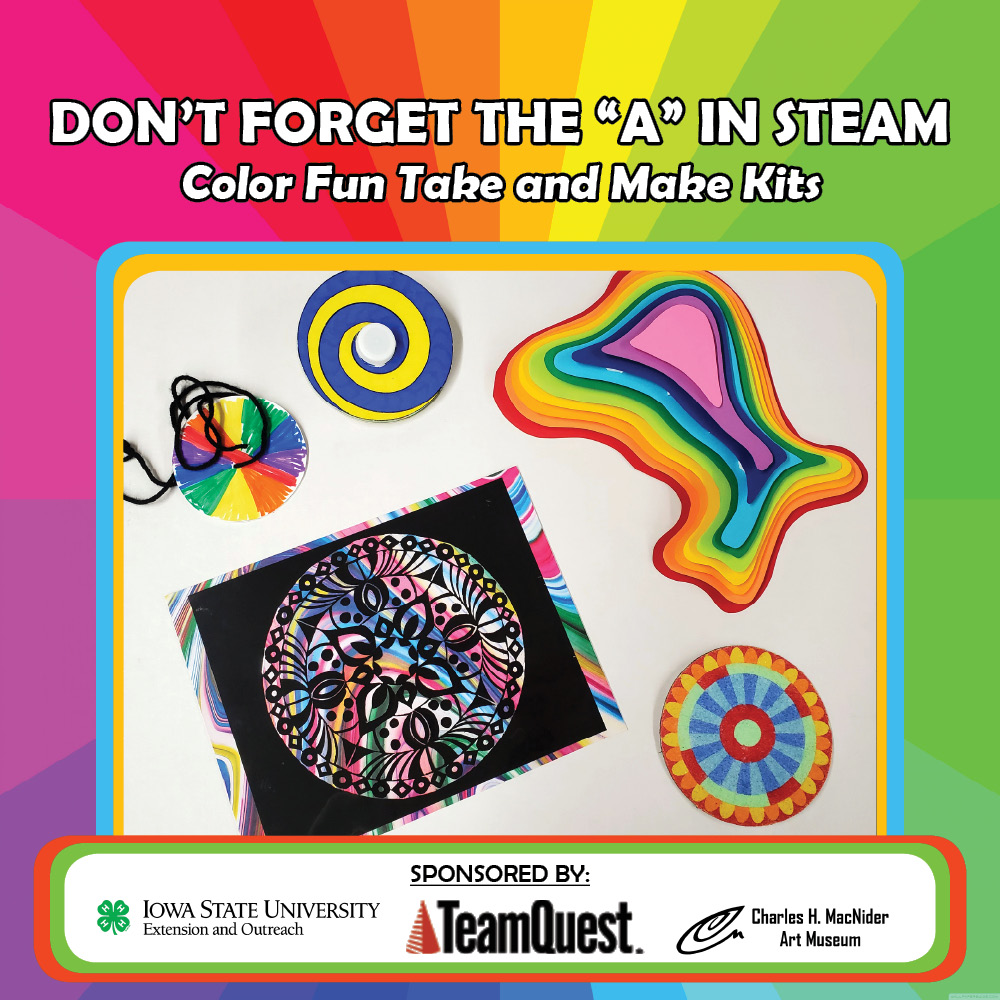 Don't Forget the "A" in STEAM – Color Fun Take and Make Kits
Registration is required for these FREE kits and begins November 16. Kits must be picked up. For kindergarten through grade 12. Call 641-421-3666 to register, there are 7 kits left. Tutorial videos were posted on this website, Facebook, and YouTube.
You can contact Laura by email at landerson@masoncity.net to register or get more info!

Sponsored by Cerro Gordo County 4-H, Teamquest, and
the Charles H. MacNider Art Museum.