There will not be a MacNider Film Series in 2022.

You can help this wonderful program stay free and open to the public by financially supporting it.  Each year we show foreign and independent films for free (we even provide free popcorn!).  Even though we do not charge for viewing the films we still have to pay a licensing fee to show them in public.  This is usually about $200-$300 per film.
We have had such generous sponsors in the past and now we would like to make the sponsorship levels available to everyone!  If you enjoy the film series and want to help us keep the series free in the future please consider donating at one of the following levels:
SPONSOR = $200+
SUPPORTER = $100-200
FRIEND = $1-99
Please note that donors at any level will be recognized in Newsletter and our Annual Report.  They will also be recognized on our annual donor board in the front lobby of the Museum.  Donors at the "Sponsor" level will have the opportunity to have their names listed on our film flyer.
For more information about the film sponsorship levels or to sponsor a film please contact Mara Linskey-Deegan at 641-421-3666 or mlinskeydeegan@masoncity.net.
ADMISSION TO ALL FILMS IS FREE
Films are shown at the Charles H. MacNider Art Museum's Salsbury Room on
Saturdays in February @ 2 p.m.  

Films in February – 2020 
February 1 Free Solo
"Free Solo" (2018), a documentary film, is rated PG-13 (for brief strong language) and is 97 minutes long.
"Free Solo" is a stunning, intimate and unflinching portrait of the free soloist climber Alex Honnold, as he prepares to achieve his lifelong dream: climbing the face of the world's most famous rock, the 3,000ft El Capitan in Yosemite National Park, without a rope. Celebrated as one of the greatest athletic feats of any kind, Honnold's climb set the ultimate standard – perfection or death.
February 8 Decoding the Driftless
"Decoding the Driftless" (2018), a documentary film, is not rated (thematic material) and is 61 minutes long.
"Decoding the Driftless" is a wild ride of adventure through the air, across rugged landscapes, on and under water, through a secret underworld, and across time itself to explore and decipher ancient clues of the Driftless Region, with its captivating scenic beauty.  The Driftless Region is an area in southwestern Wisconsin, southeastern Minnesota, northeastern Iowa, and the extreme northwestern corner of Illinois, of the American Midwest.  The region escaped the flattening effects of glaciation during the last ice age and is consequently characterized by steep, forested ridges, deeply carved river valleys, and karst geology characterized by spring-fed waterfalls and cold-water trout streams. George Howe, a producer of the film, will be in attendance.  At the end of the film he will answer questions and talk about what is was like creating this documentary.
"'DECODING THE DRIFTLESS' RACKS UP MORE THAN A DOZEN INTERNATIONAL FILM AWARDS" news release
February 15 The Florida Project
The Florida Project (2017), a feature film, is rated R (for language throughout, disturbing behavior, sexual references and some drug material) and is 115 minutes long.  It is sponsored by Dr. Gary Swenson and Dean Genth.
The Florida Project tells the story of a precocious six year-old and her ragtag group of friends whose summer break is filled with childhood wonder, possibility and a sense of adventure while the adults around them struggle with hard times.
February 22 13th
13th (2016), a documentary film, is not rated (some mature thematic material) and is 110 minutes long.
13th is a galvanizing documentary that refers to the 13th Amendment to the Constitution, which reads "Neither slavery nor involuntary servitude, except as a punishment for crime whereof the party shall have been duly convicted, shall exist within the United States." The progression from that second qualifying clause to the horrors of mass criminalization and the sprawling American prison industry is laid out by filmmaker Ava DuVernay with bracing lucidity. With a potent mixture of archival footage and testimony from a dazzling array of activists, politicians, historians, and formerly incarcerated women and men, DuVernay creates a work of grand historical synthesis.
*Note: All films, times, and dates are subject to change. Please visit this page again before attending a film for the most updated list. February 29 will be a makeup day.
Thank you so much – it is viewer's support that keeps the Film Series going! 
Do you love foreign and independent films?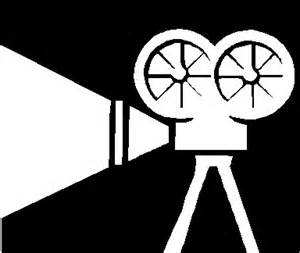 Would you like to become involved in the Charles H. MacNider Art Museum's Foreign and Independent Film Series?
Here are several ways that YOU can help:
Volunteer – All the films in the Foreign and Independent Film Series are chosen by a volunteer film committee. The committee meets periodically to select films, choose showing dates, and fundraise.
Donate to the Film Fund – It costs over $200 to show each film. This fee covers shipping and copyright costs. A donation, in any amount, will help the Foreign and Independent Film Series stay free and open to the public for years to come.
Come and Watch the Films!! – The Film Series would not be possible without all our loyal Foreign and Independent Film Series viewers. THANK YOU!
For more information about the Foreign and Independent Film Series please e-mail Mara Linskey-Deegan or call 641-421-3666.
Special thanks to The MacNider Film Committee
(Dean Genth, Kathy Kinsey, Mary Davenport and Penney Morse)
and to our sponsors who make this film series possible.
THANK YOU!