July 23 – September 18, 2021
Center Space Gallery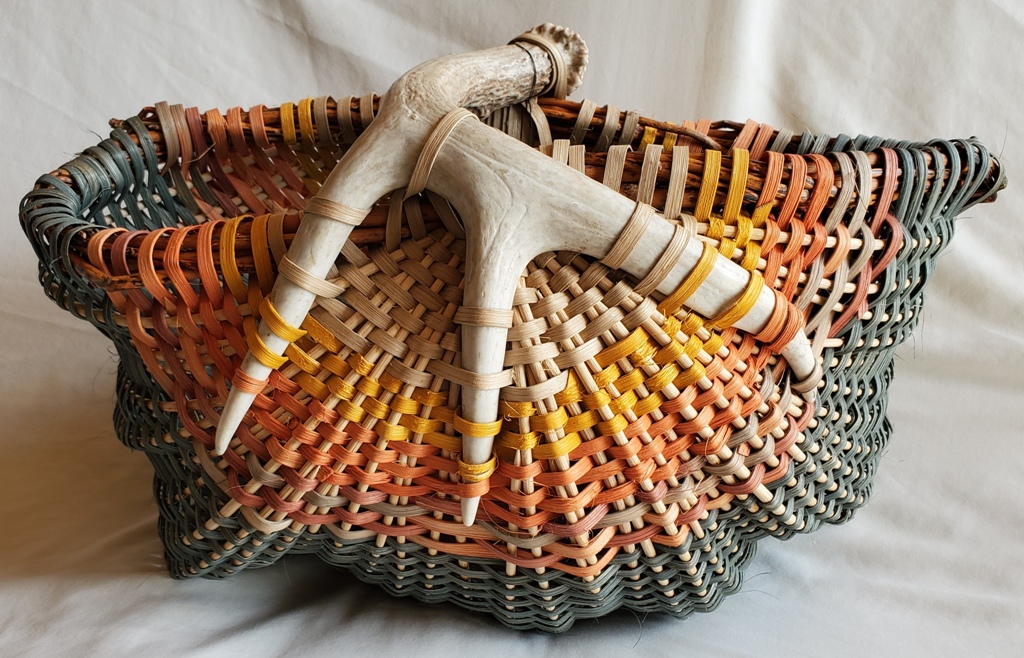 Susan E. Kuennen won Best in Show during the Iowa Crafts: 44 exhibition in 2019 for her basket, Plowin' Snow. As prize for her win she was awarded a solo exhibition in the Museum's Center Space Gallery in 2020. Because of the COVID-19 closures and postponements in 2020, Kuennen's show was moved to the summer 2021. Join the Museum in honoring the Best in Show win with this solo exhibition opening on Friday, July 23. There will be an artist reception on Thursday, August 19 from 6:00-7:30 pm.
Kuennen has been weaving baskets since 1985. She is a member of the Iowa Artists and a lifetime member of the Iowa Basket Weavers guild.
"My work continues to be functional, yet these baskets are also a 'work of art!' Walking in the fields on my farm, I find white tail deer antler sheds. Holding the antler in my hand, I visualize the basket I want to weave. It is always an evolving work, as I sculpt the basket to enhance the shape of the antler, I often incorporate willow into my basket weaving, grown from my personal willow beds."
Susan E. Kuennen – Iowa Crafts: 44 – Best in Show Award Winner will be on display through September 18, 2021. The exhibition is free and open to the public during regular museum hours.