July 22-October 5, 2022
Kinney-Lindstrom Gallery
Awards have been announced for Area Show: 48, a competitive exhibition at the Charles H. MacNider Art Museum. The display includes a wide variety of artworks created by artists above high school age living within a 100-mile radius of Mason City.
Entering artists were competing for the opportunity to have their work featured in a solo exhibition and for $1,000 in cash awards. The Best in Show award was given to Alexis Beucler, of Mason City, Iowa, who will be granted a solo exhibition in 2023, for the gouache and watercolor artwork, Butterfly Cave.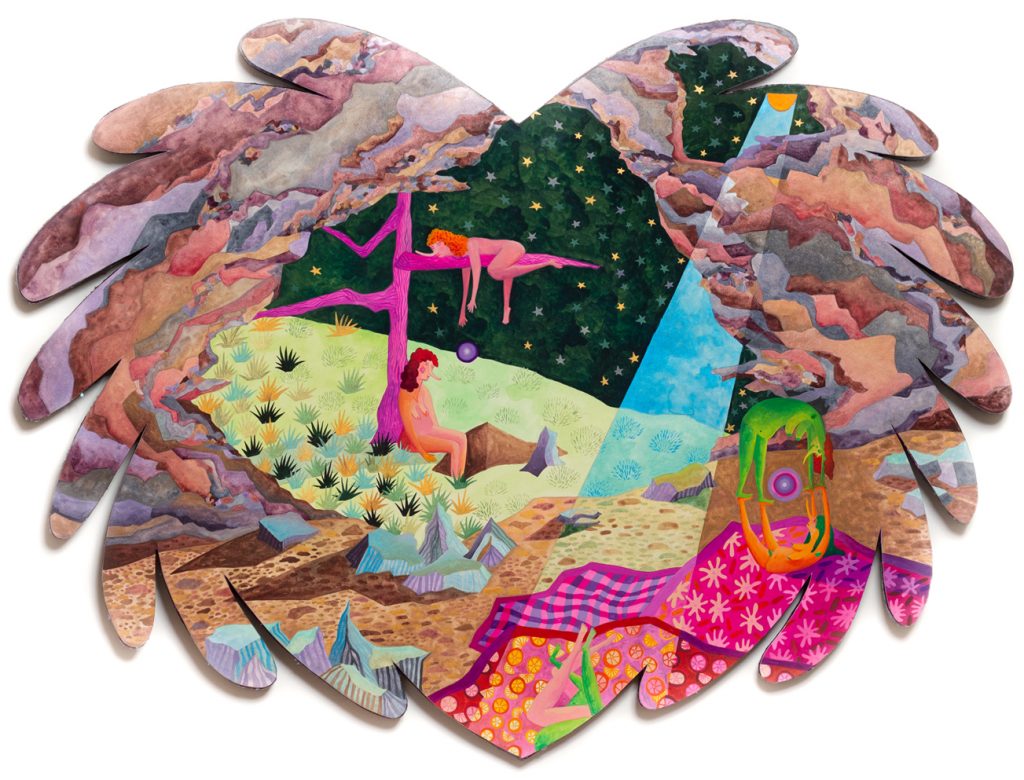 Three artists received a $250 Excellence Award; Chris White, of Clear Lake, Iowa, won the fused glass artwork, Woodland; Joel Lueck, of Roland, Iowa, won for the pen and ink drawing, Upham Hall; Marycrest College; and Jay Burton Tracy of Northwood, Iowa, won for the mixed media on aluminum panel work, Emergency Painting #4.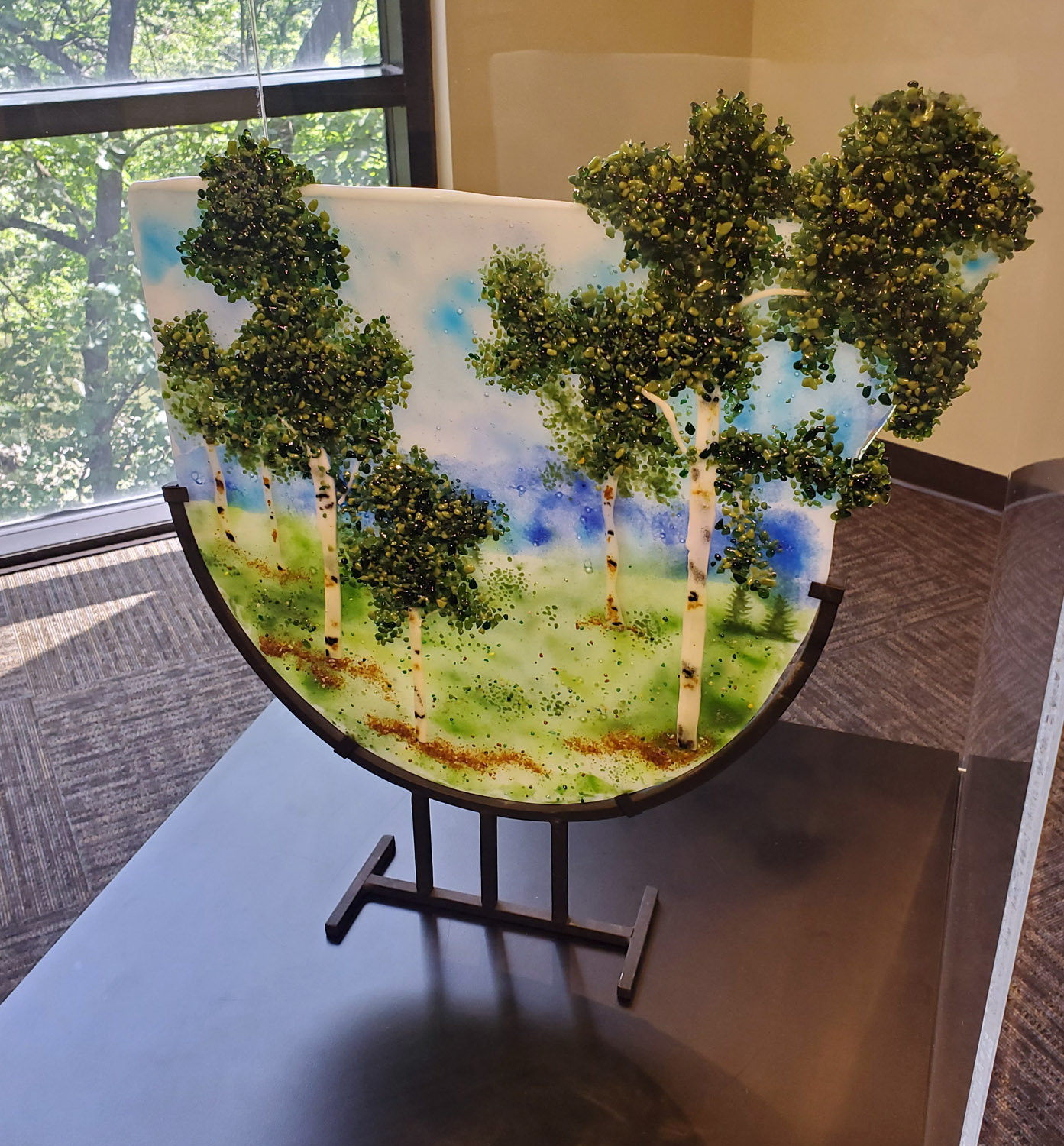 Two Merit Awards, each at $100, were given out; one to Dean Swenson, of Buffalo Center, Iowa for the acrylic piece, Pink Flower and one to Sioux Lawton, of Garner, Iowa for the collage entitled Memento Mori. The $50 Most Daring Award was presented to Dek, of Cedar Falls, Iowa for the acrylic on paper artwork, jammy DODGER.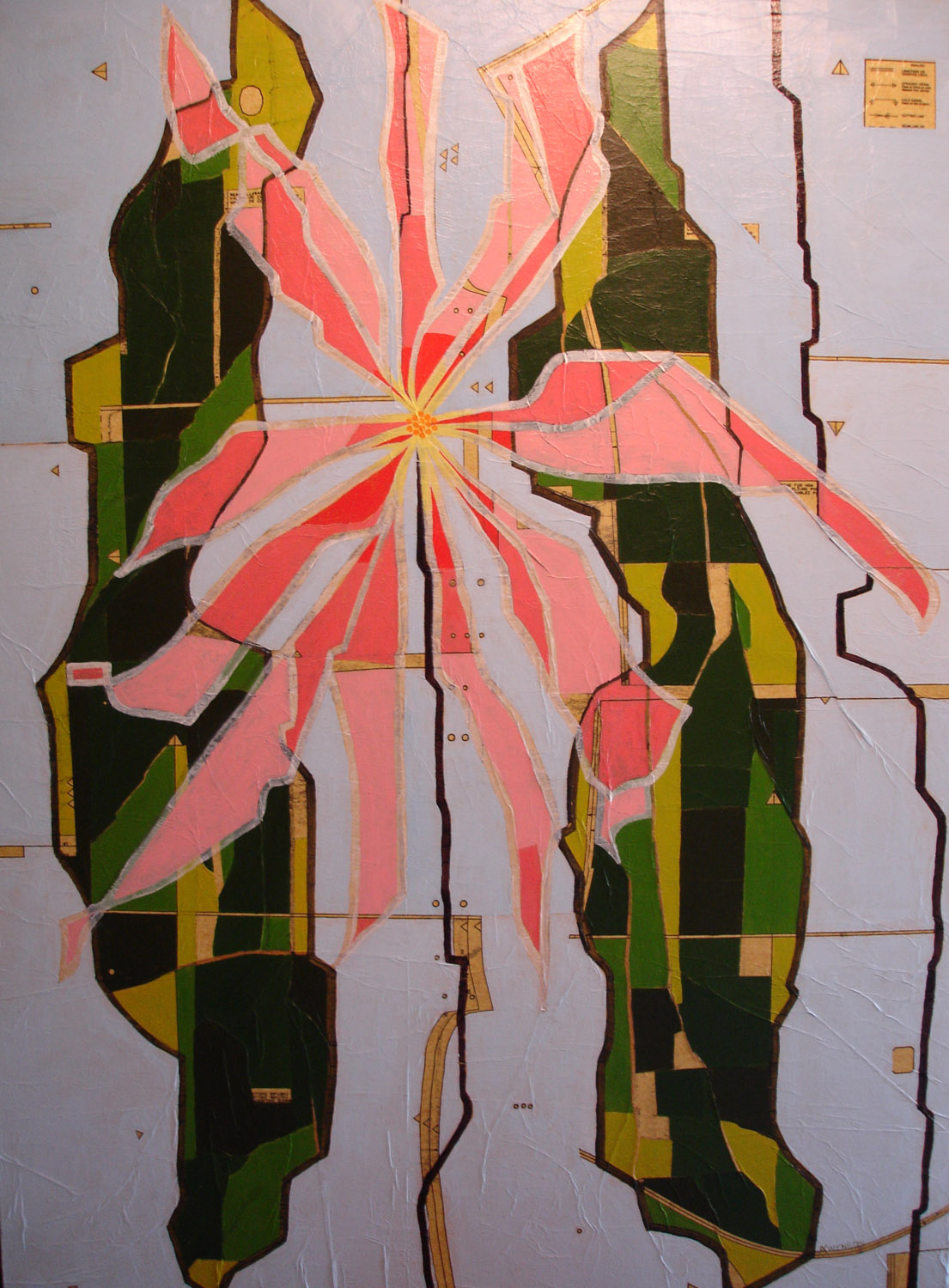 Four Honorable Mention awards were handed out as well. The first went to Wallace Bowling, of Harper's Ferry, Iowa, for the assemblage, Culture Clash. The second went to P. O'Brien Tyrrell, of Northwood, Iowa for the clay piece, Tower House. The third went to Larry Gregson, of Mason City, Iowa for the oil on linen work, Bosveld's Odtaa #3. The forth Honorable Mention was awarded to Justin Wheeler, of Northwood, Iowa for the acrylic on canvas painting, Sea Escape.
The competition for the show was open to all artists above high school age residing within 100 miles of Mason City, encompassing North Central Iowa and Southern Minnesota. Each entrant was eligible to submit up to two artworks for consideration. This year's show drew a total of 83 entries by 44 artists. The final exhibition includes 42 works by 28 artists.
The juror for Area Show: 48 is Eric Anderson, Director of the Blanden Art Museum in Fort Dodge, IA.
Many artworks in the exhibition are for sale and can be purchased through the Museum. The exhibition will remain on view in the Museum's Kinney-Lindstrom Gallery through October 5, 2022. Admission is free and open to the public.