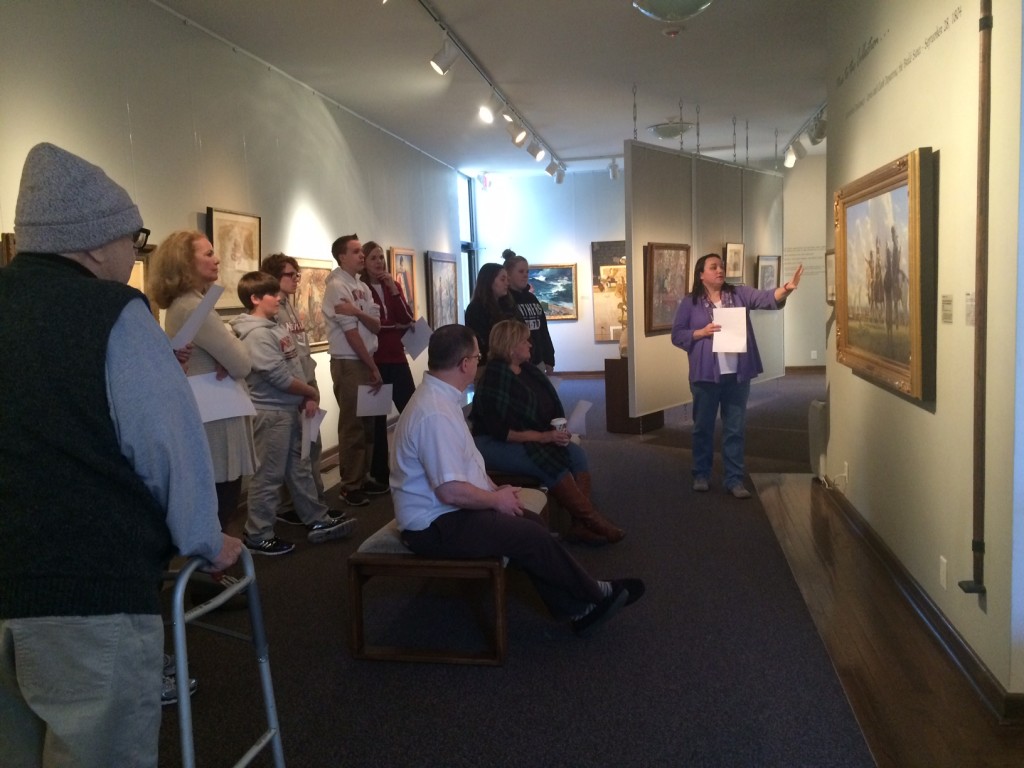 Lunch 'n' Learn is held every last Tuesday of the month from noon to 1:00 p.m. at the Charles H. MacNider Art Museum. Bring your lunch and an open mind to learn not only about art, but also the inner working of the Museum and art world. This is free and open to the public! Lunch 'n' Learn also serves to keep docent volunteers informed.
Each month we will explore a different Museum topic.
Lunch 'n' Learn Schedule
November 26, 2019: "Stained Glass" with Guest Speaker Terry Harrison
December 2019: No Lunch 'n' Learn – Enjoy the holidays!
January 28, 2020: "Everyone is a Critic" with Curator Mara Linskey-Deegan
February 25, 2020: "What is Process Art" with Program Associate Laura Anderson
March 31, 2020: "Early Women Photographers" with Director Edith Blanchard
April 28, 2020: "A Brief History of M.I. Hummel Art" with guest speaker Dean Genth
May 26, 2020: "Mary Cassatt" with Program Associate Pamela Jost
June 30, 2020: "Photography & the North Iowa Photo Club" with guest speaker Bruce McKee