Kids of all ages (and parents!) please join us in participating in some art challenges while we are home. Using whatever you've got at home (pencils, markers, paint) create an artwork based on the challenge and send it to us by taking a picture and sending it by Facebook messenger or email (lthompson@masoncity.net). Nothing should be dropped off at the museum. Make sure to include the age of the artist and we will draw and post a winner for age groups 18+, 13-17, 8-12, and 7 and under. There will be museum-related prizes that can be picked up at a later date.
We will post a weekly challenge every Monday at noon and request all entries in by Friday at 8am. We can't wait to see what you make!
Here are the submissions from week 3!
CHALLENGE 3: Draw/create something from nature.
What can you find in your backyard or park? Flowers, trees, bugs, animals – we want to see it!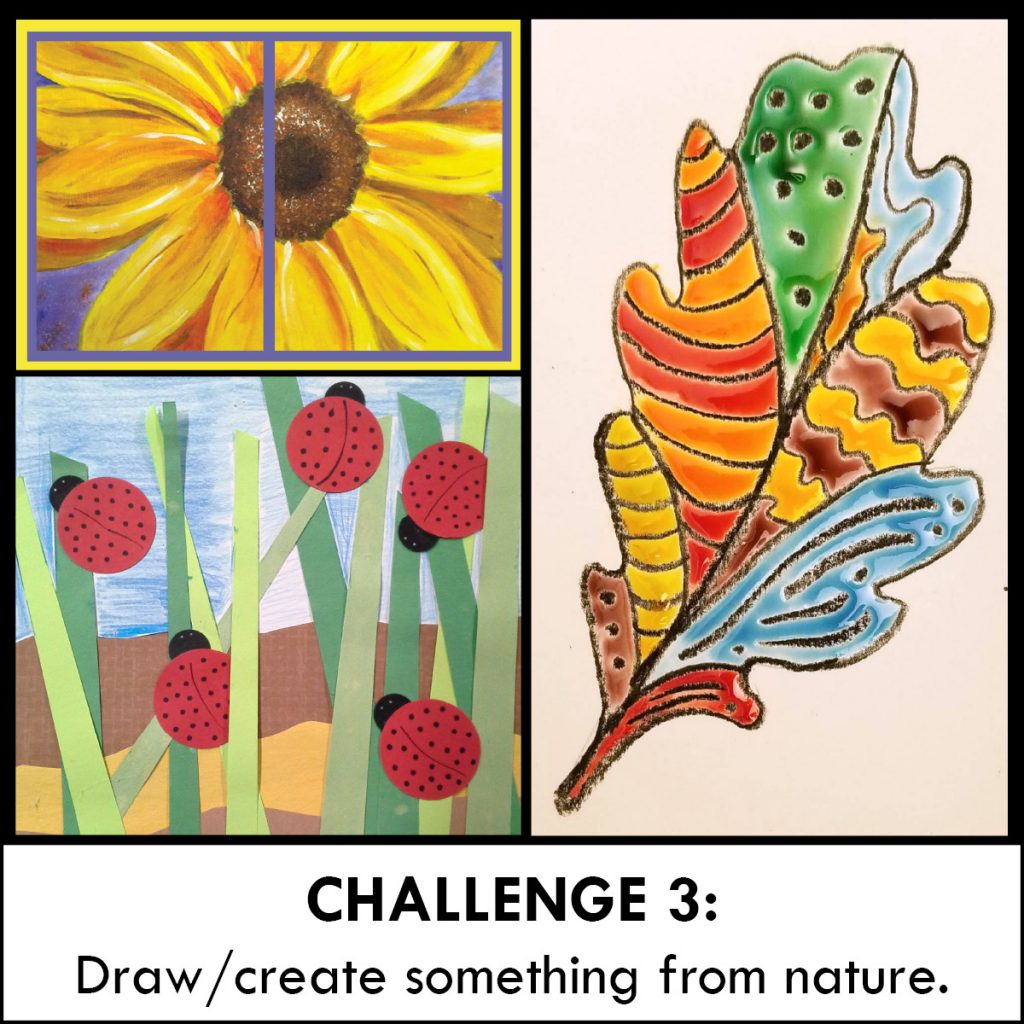 Here are the submissions for week 2!
CHALLENGE 2: Draw a portrait.
A real person you know, a famous person, a fictional person, yourself – all are OK!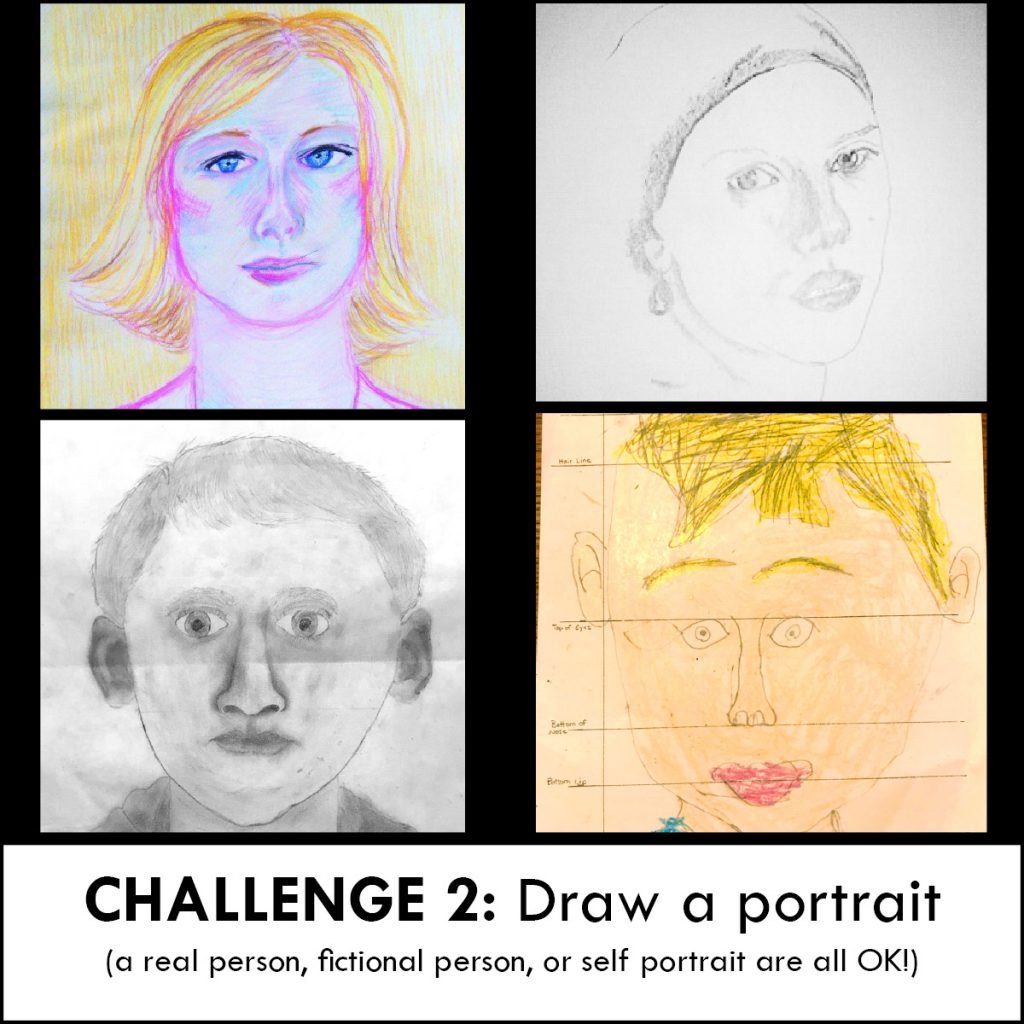 CHALLENGE 1: Draw a favorite food you have in your house.
Here are the submissions from week 1!