Click here to view the Museum Event Calendar to see what's going on!
The MacNider Art Museum is open throughout the holiday season,
from 9 a.m. to 5 p.m. Wednesday, Friday & Saturday
and 9 a.m. to 8 p.m. on Tuesday and Thursday.
The museum is closed Sundays and Mondays, Christmas Eve at noon, Christmas Day, New Year's Eve at noon and New Year's Day.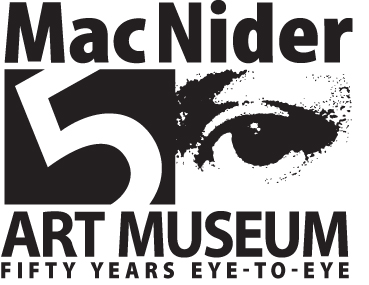 2016 is the Museum's 50th Anniversary! Click here to see how we are celebrating!
Regular Museum Hours:
 Wednesday, Friday, Saturday: 9:00 a.m. – 5:00 p.m.
Tuesday & Thursday: 9:00 a.m. – 8:00 p.m.
We are closed Sundays, Mondays, and Legal Holidays.
Contact us by calling 641-421-3666