The Salsbury Room can comfortably seat around 100 people with tables/chairs 
and around 160 people with just chairs.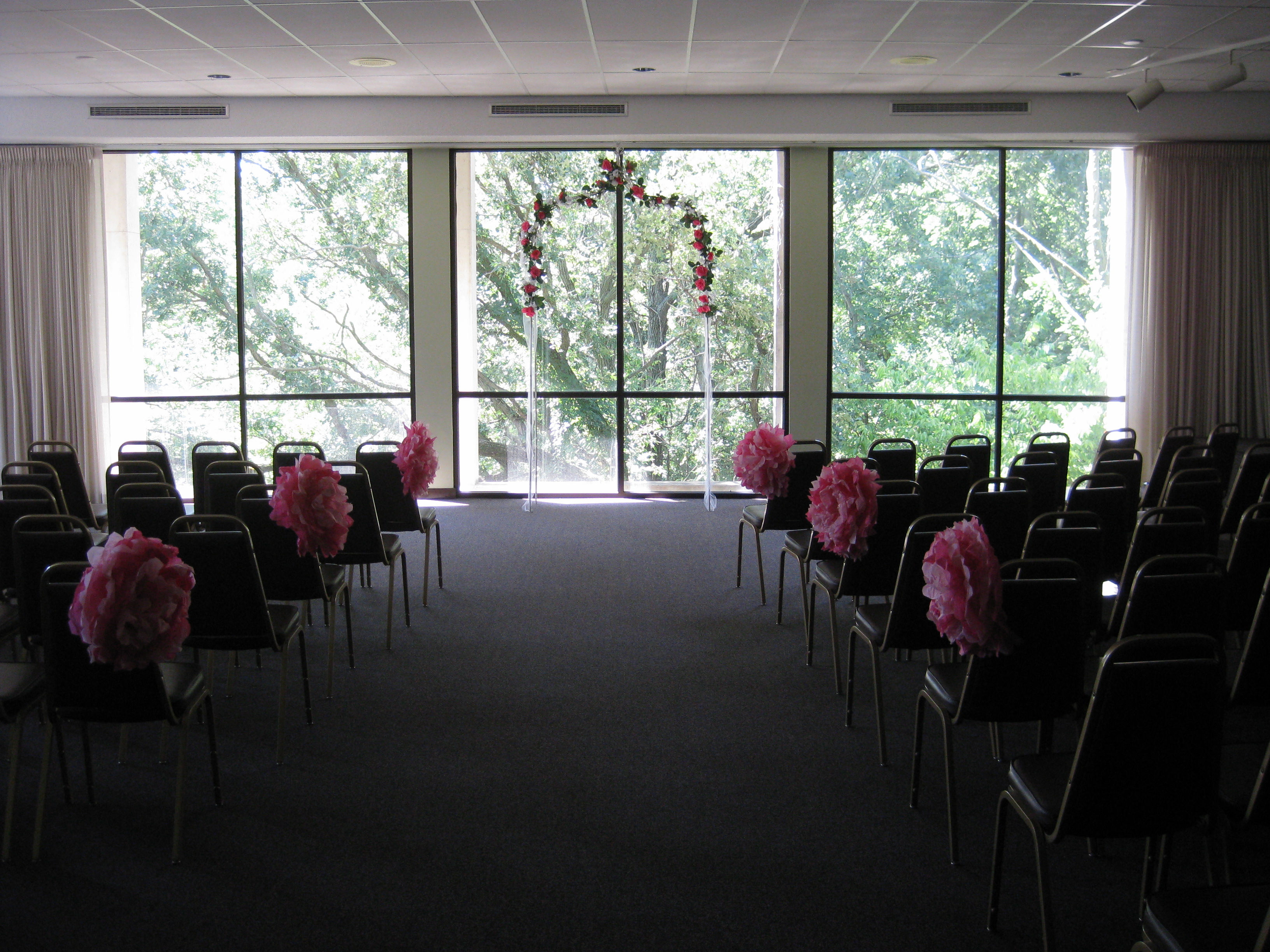 Things that make the Salsbury Room at MacNider Art Museum a popular rental spot:
• It's in a museum! You rent the room for your event, but your guests are definitely allowed to wander the museum during your event.
• Large windows that let the outside in! Weather in Iowa is definitely unpredictable so this is a good inside space that will let your guests admire our wooded backyard without wind, rain or snow!
• There is a small stage and dance floor perfect for dances, performances, live music, presentations, etc.
• We also have an AV booth in the room that you have access to. Slideshows or movies can be shown on our projector screen – great for a business meeting or a special graduation slideshow!
• Elevator access! The Salsbury Room is on the second floor of the museum but we have an elevator that will take you straight to the room.
• We have tables & chairs available that we will setup and tear down for your event – you just need to bring the decorations & food!
• Bathrooms nearby! We have a small room right off the Salsbury Room that has a bathroom and sitting area perfect a bride getting ready or for supervisors meeting before a conference.
• Kids Classes! Sometimes events can seem very long for kids attending events. We have wonderful art teachers on staff at the museum that can put together a special class for just the kids at your party to help keep everyone entertained and happy for a small fee. Let us know a few weeks ahead of time so we can make sure we have someone available that day!
You can also check our schedule to see if we already have a class going on that day right here.
Contact Lindsay at lthompson@masoncity.net, call 641-421-3666, or send us a message below for more information about renting the Salsbury Room.