Kinney-Lindstrom Gallery
June 30 – September 13, 2023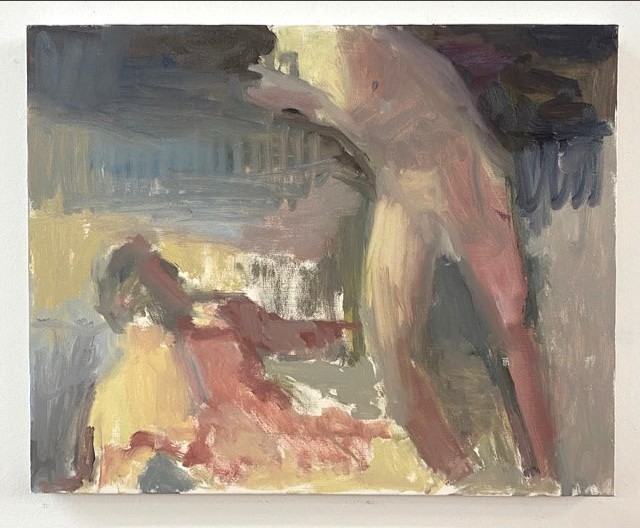 Peter Cusack explores themes of human identity, sexuality, consciousness and crisis, illuminating the hidden psychological realities of everyday life. Heroic male and female figures live their lives beyond the view of ordinary society, revealing interior monologues of desire, longing, rejection, ambiguity, fear and despair – but without shame, inhibition or the need to conceal.
Cusack's goal is to locate all of his work entirely within himself, expressing his own psychology, his own narrative and his own relationship to the culture he inhabits.
Peter Cusack: A Letter to Zola is sponsored by the David & Phyllis Murphy Charitable Foundation.