July 23 – September 18, 2021
Center Space Gallery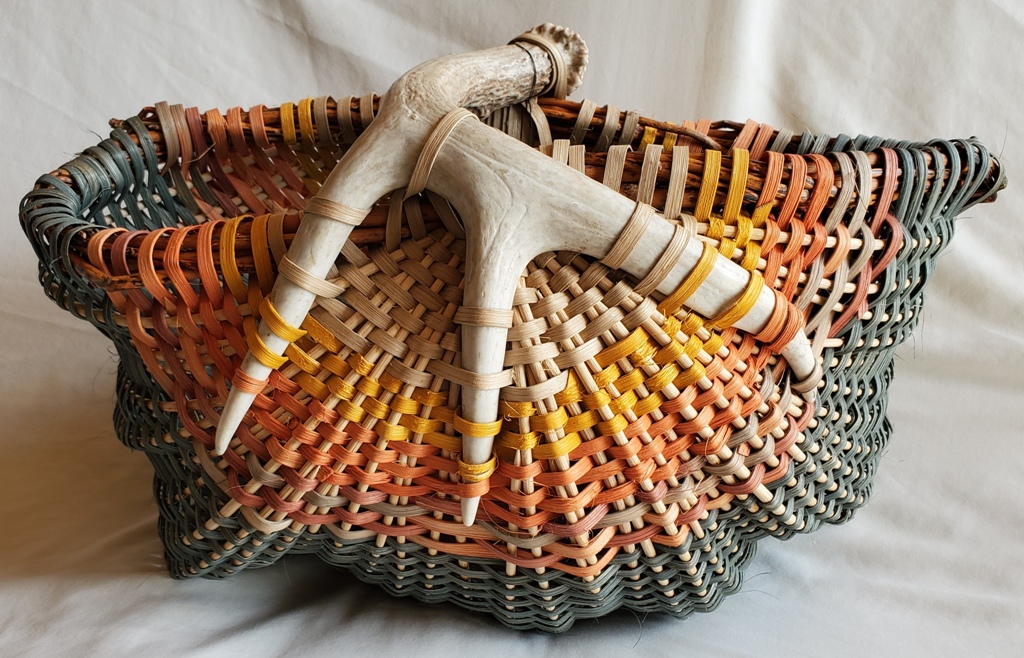 Susan E. Kuennen won Best in Show during the Iowa Crafts: 44 exhibition in 2019 for her basket, Plowin' Snow. As prize for her win she was awarded a solo exhibition in the Museum's Center Space Gallery in 2020. Because of COVID-19 closures and postponements in 2020 Kuennen's show was moved to the summer 2021. Join the Museum in honoring Kuennen's win in this solo exhibition.
Image: Iowa Crafts: 44 Best in Show award winner Susan E. Kuennen, of Elgin, Plowin' Snow, deer antler, willow, reed