August 6 – October 6, 2021
Kinney-Lindstrom Gallery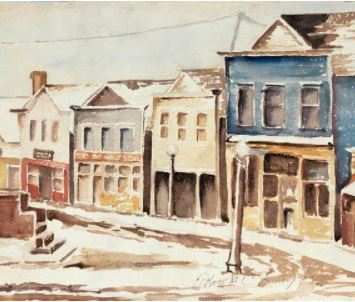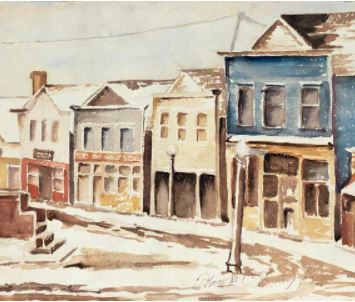 Atlanta C. Sampson was an artist with north Iowa roots who was not "discovered" as an artist until much later in her life. This exhibition will highlight her work throughout her career and shine a light on the teacher turned artist from Toeterville, Iowa.
Kurtis Meyer will be speaking about "Atlanta Sampson's Lifelong Journey" to coordinate with the "Atlanta Sampson" exhibition. This speaking event will take place on Thursday, August 26 at 6 p.m. in the Museum's Salsbury Room. Seating will be on a first come, first served basis and is free and open to the public.
Image: Atlanta C. Sampson, Hayfield, Minnesota, watercolor, 1924