November 9, 2018 – January 19, 2019
Center Space Gallery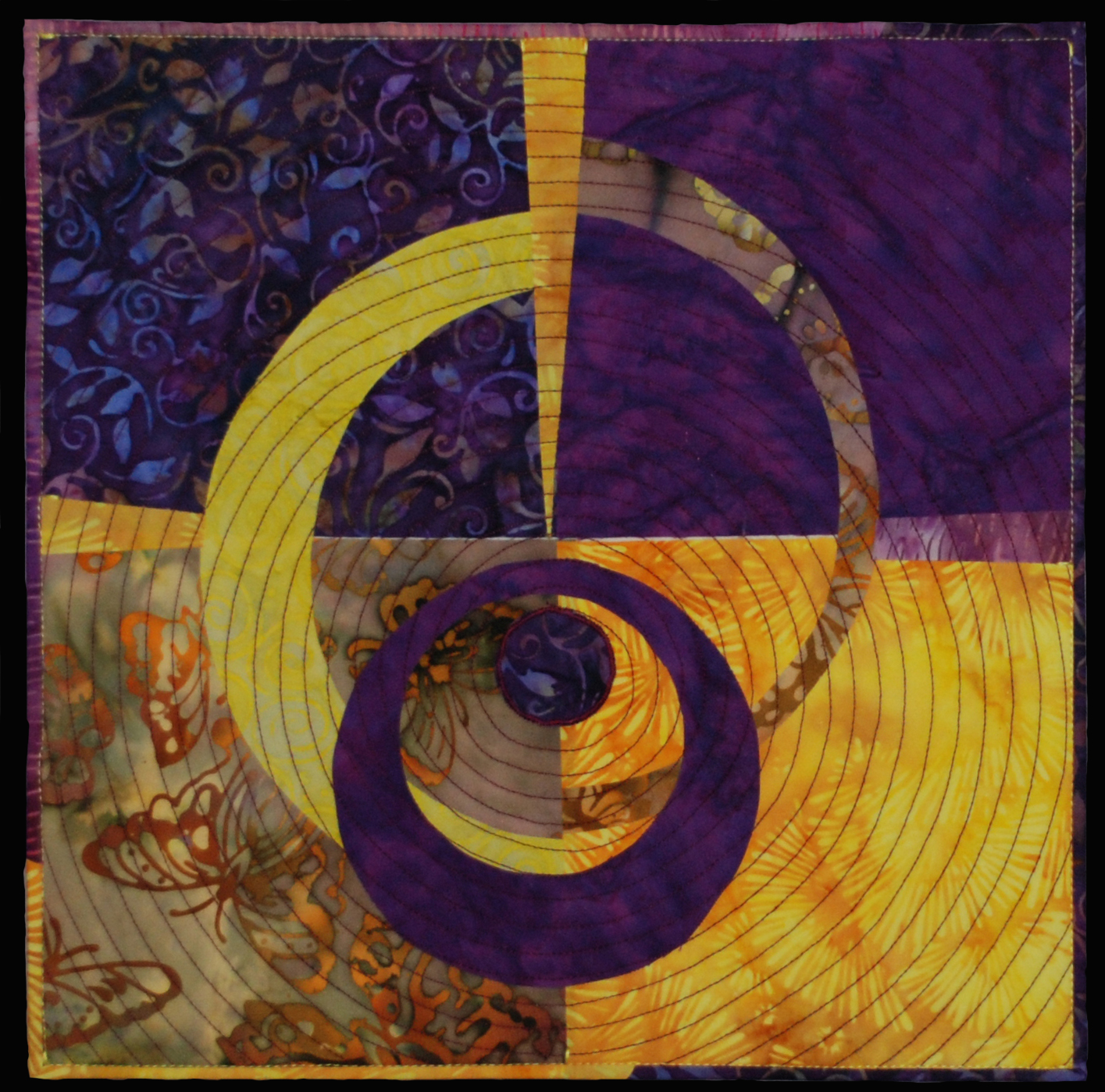 Joanne Alberda, of Sioux Center, was given the Best in Show award during the Charles H. MacNider Art Museum's Iowa Crafts: 43 (2017) exhibition for her fiber piece, Improvisations on a Square. This award granted Alberda a solo exhibition at the Museum beginning in 2018. Alberda's exhibition, Blue Marbles, is currently on display in the Museum's Center Space Gallery.
On her website, www.joannealberda.com, the artist states: "My introduction to the quilt world was through the doors of a traditional quilt guild. Although I have moved into the world of art quilts, my experience there opened my eyes to the lasting power and beauty of rhythm and repetition, or as I like to think of it…visual music. It remains an essential element in my work."
Blue Marbles will be on display through Saturday, January 19, 2019.