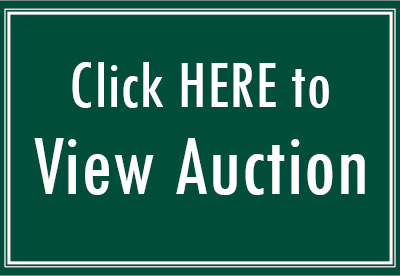 In 2019 the MacNider Museum received a donation of hundreds of two dimensional décor and artwork items from the estate of Ralph Preuss.  Preuss, a life-long collector of art, purchased a variety of works including but not limited to commercial prints, local area artists, and collectable works.  Museum volunteers and staff carefully cataloged, evaluated, and photographed each object.  The Museum will accession several pieces of museum – quality artwork into the Museum's permanent collection at its March Board of Trustees meeting. 
However, the museum is unable to retain the remaining items. 369 of these items will be auctioned in a public online auction. The proceeds of the sale will be used to purchase a suitable museum-quality work of art in the donor's memory. The public is invited to bid on items from this sale at the upcoming public auction.
The auction will start March 10, 2021 at 8 a.m. and continue thru March 21, 2021 at 8 p.m. Items may be bid on at this website https://www.32auctions.com/macniderauction and you need not register to view the works online. To bid on items, enter your contact information; no payment information is needed at this time.
Works will also be available for public view during regular business hours by appointment by calling the Museum. No items may be bid on in person, however if you feel you need assistance in the bidding process staff may assist you. If you don't feel comfortable bidding online or don't have an email address but want to participate, please contact the museum at 641-421-3666.
Winning bidders will pay the Museum directly when picking up the works of art. The Museum is able to ship works that are less than 16 inches by 20 inches for an additional fee plus shipping. Unfortunately the Museum is unable to ship works that contain glass (example: stained glass). Handling costs will be $7 per tube for unframed items and $12 per framed item. Shipping will be determined by USPS or your preferred carrier.
Starting on March 23 the Museum will be contacting winners to arrange payment. Payment will be done through the Museum via credit card, check, or cash. Items must be picked up during regular business hours on March 23-27, 2021. If these pickup times do not work please call 641-421-3666 to make alternate plans. Curbside pickup can be arranged.
All pieces must be picked up by April 21, 2021 regardless of arrangement. Work left after this date will be disposed of at the discretion of the Museum.
The Museum is open Monday –Saturday 10:00 a.m. – 5:00 p.m., with extended hours till 8:00 p.m. on Thursdays. It is located at 303 2nd Street SE, Mason City, Iowa and has no admission fee. More information about exhibits, programs, and events can be found at the Museum's website at www.macniderart.org or at its Facebook page. You can also call 641-421-3666 for more information.