February 19-April 24, 2021
Center Space Gallery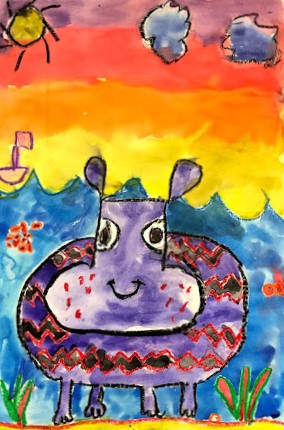 Charles H. MacNider Art Museum School Art Show – Call for Entries
Are you a classroom or home school teacher for students in grades 5-8? Do you want their artwork to be hung in a museum gallery? Then the Charles H. MacNider Art Museum's annual School Art Show competition is just what you are looking for.
In 2021 the MacNider Art Museum's School Art Show, Art Strong, will feature the work of students in grades 5-8. The entry deadline is Saturday, January 16, 2021.  The exhibition will be on display from Friday, February 19 – Saturday, April 24, 2021.  
Entries may be submitted by a classroom or homeschool teacher covered by the Central Rivers AEA. One artwork from each student may be submitted for consideration. Parents, make sure your child's teacher know about this opportunity.
Questions? Contact Pamela Jost at pjost@masoncity.net or call 641-421-3666.