Ceramics at the MacNider:
Celebrating Artwork Created
in the Museum's Ceramic Studio
June 28 – August 14, 2019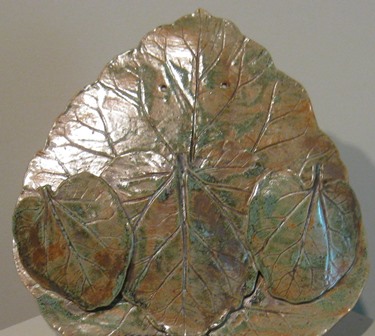 View or download the entry form here.
Ceramics at the MacNider is a competitive exhibition highlighting pieces created in the Museum's Ceramic Studio.
Who can enter? Anyone who has held a studio pass or taken a class in the Ceramics Studio at Charles H. MacNider Art Museum since January, 2015.Artists of all ages can enter.
How many pieces can I enter? Each artist can enter up to four (4) ceramic pieces for jury.
Which pieces qualify? Any piece that was created and fired in the Ceramics Studio at Charles H. MacNider Art Museum since January, 2015. (Pieces fired in Museum sponsored firings and 18 & Under pieces created in a Museum ceramics class and never fired also qualify.)
How do I turn in images of my pieces? Digital images or standard photographs will be accepted. Artist can submit up to two (2) images of each piece. Please e-mail SMALL digital images (1 MB or less) to mlinskeydeegan@masoncity.net. All images should be labeled with Entry Number and Title (example = Smith1).
Does my piece have to be new? No, pieces can be created from January 2015 – present.
When is the entry deadline? Entry forms must be turned in to the Museum or postmarked by Saturday, June 1, 2019, at 5 p.m. Artists will be informed by mail or e-mail if their pieces have been accepted into the show.
When do I deliver and pick up accepted artwork? Accepted pieces must be delivered to the Museum by Saturday, June 22, at 5 p.m. Artworks will be available for pick up starting on Saturday, August 17. All artworks must be picked up by Saturday, September, 14. Work left after this date will be disposed of at the discretion of the Museum. Cost of all shipping will be borne by entrant.

Who will judge the show? A panel of community members and Museum staff will act as judges.

Will my work be insured at the Museum? While in Museum possession pieces will be insured. The Charles H. MacNider Art Museum cannot assume liability for accidents in shipping or handling. The insuring of works in transit will be left to the discretion and responsibility of the individual artists.

Questions or additional information? Please contact Mara Linskey-Deegan at 641-421-3666 or email mlinskeydeegan@masoncity.net .
Prizes will be awarded in two categories, 18 & Under and Adult
First Prize in the 18 & Under category will be a $50 Museum gift certificate that can be used toward a Museum class. Second prize is a $25 Museum gift certificate and Third Prize is a $10 Museum gift certificate.
First Prize in the Adult category is a free personal Museum membership and one year ceramic studio pass. Second prize is a free bag of clay and Third prize is a $25 Museum gift certificate.