June 26 – August 26, 2020
Center Space Gallery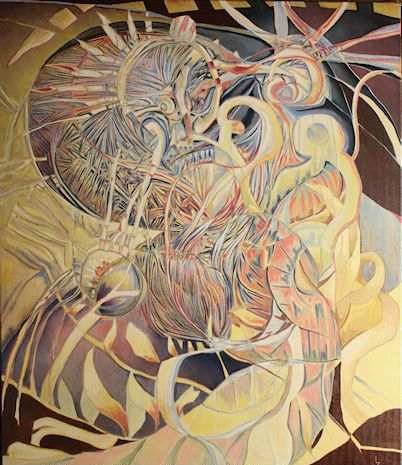 The Charles H. MacNider Art Museum in Mason City, IA is putting out a call for entries for the all-media competitive exhibition, Area Show: 47. The deadline for entering the 2020 show is Wednesday, May 20th. The competition for the Area Show is open to all artists above high school age residing within 100 miles of Mason City, encompassing North Central Iowa and Southern Minnesota. All works are to be original, by the entering artist, completed since January 2018, and not previously entered into the MacNider Area Show. The 2020 Area Show is sponsored by NSB Bank.
The Area Show will open Friday, June 26th with an awards program and artists' reception on Saturday, July 11th beginning at 1 p.m. Awards will be announced and presented at 1:30 p.m. This lively reception celebrating the exhibition will provide a rare chance for the public to meet and converse with the artists. The reception is free and open to all those who wish to attend.
Entering artists are competing for the opportunity to have their work exhibited and for cash awards. The artist with the entry chosen NSB Bank Best in Show will be granted a solo exhibition at the Charles H. MacNider Art Museum in 2021. Three artists will receive $250 Excellence Awards. Two Merit Awards, each at $100, and a $50 Most Daring Award will also be given.
If you have questions about Area Show: 47 or would like more information, please contact Mara Linskey-Deegan at mlinskeydeegan@masoncity.net or 641-421-3666.