October 1 – November 27, 2021
Center Space Gallery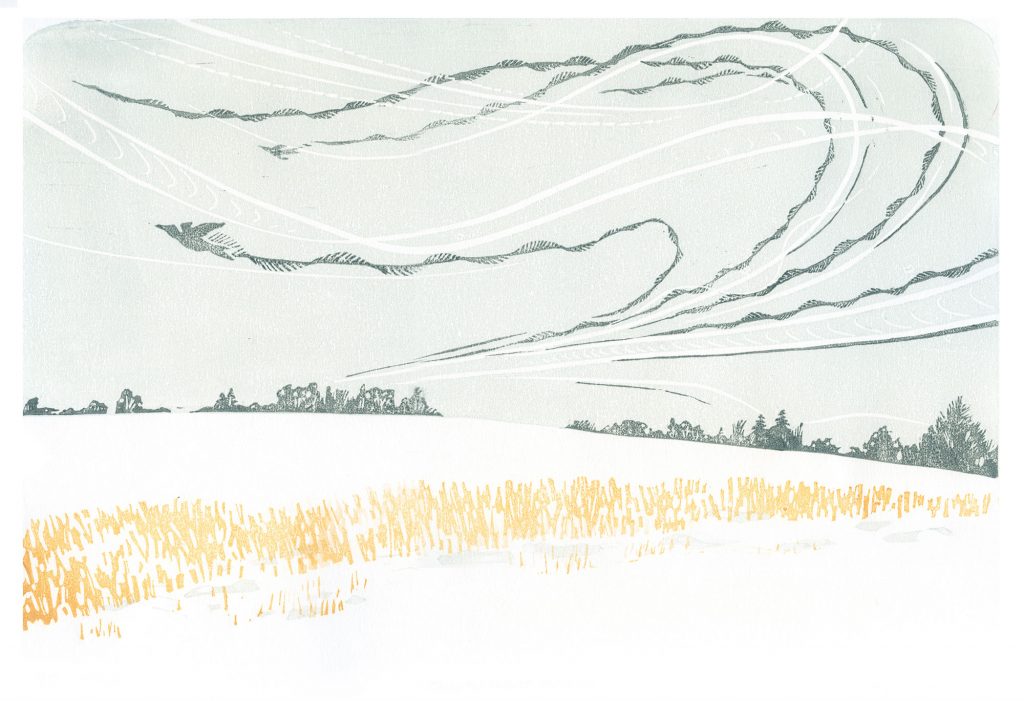 Lori Biwer-Stewart, of Osage, Iowa was awarded Best in Show award in 2021 during the Area Show: 47 exhibition for her linocut on paper, January Flight Pattern. This award grants Biwer-Stewart a solo exhibition in the Museum's Center Space Gallery.
The show will feature a variety of prints, highlighting the work of this prolific North Iowa artists.