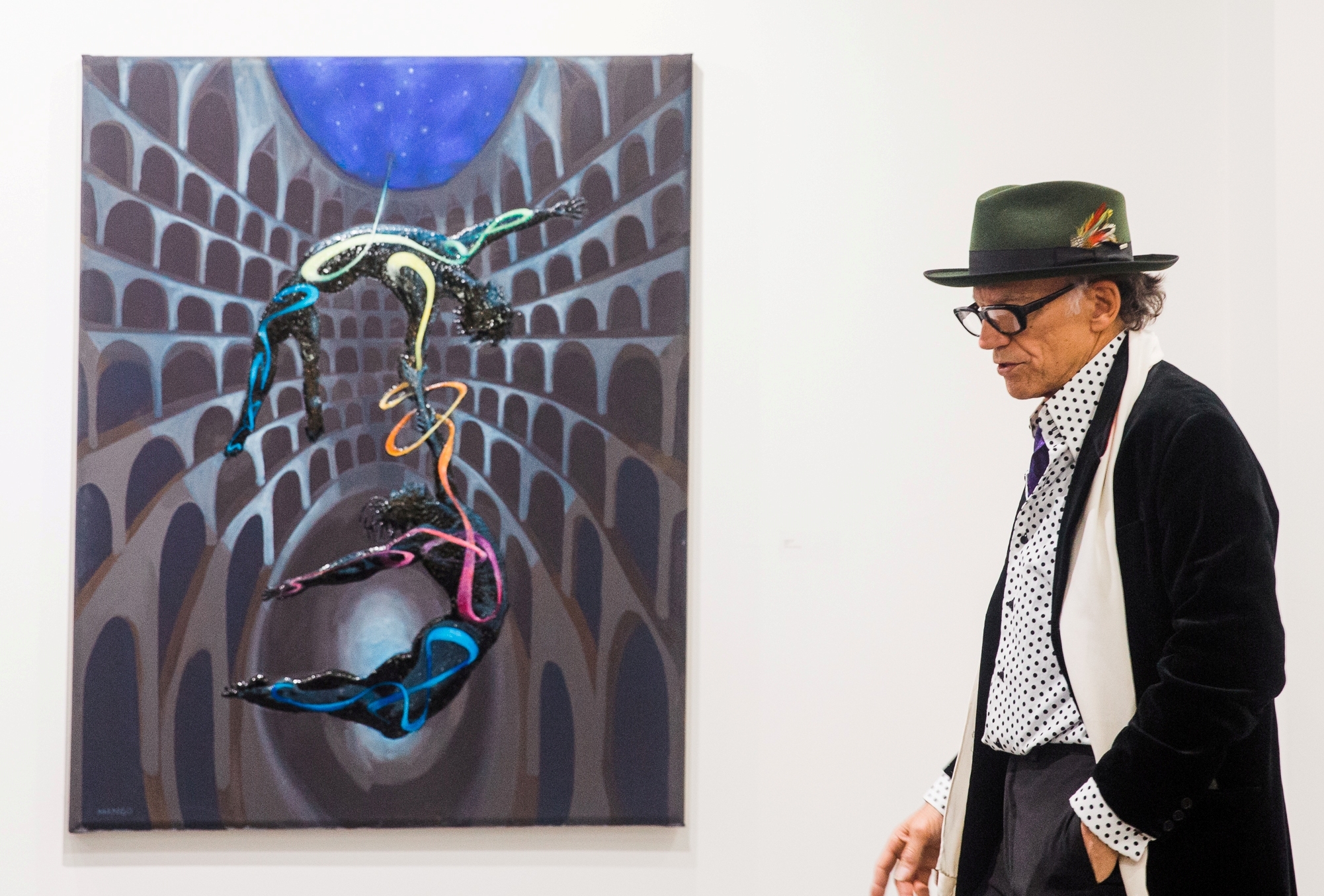 The Charles H. MacNider Art Museum is pleased to present the new exhibition, Rob Mango: RHAPSODY. This exhibition will be on display in the Museum's Kinney-Lindstrom Gallery beginning Friday, January 18. It features eighteen oil and mixed media paintings that transport the viewer into the artist's vision.
Inspired by life in New York City, artist Rob Mango explores the relationships between dissimilar elements as a way to discover meaning. The artist perceives the world as a depository of references, with symbolism derived from cultural objects and the natural environment. RHAPSODY includes vestiges of reality, carefully rendered architecture and natural settings, all of which are transformed into allegory, leading the viewer to an alternate reality.
"For the painter, creating the Rhapsody series required exposure to the buildings and streets of New York, to natural settings, and to imagery from museums and books. The process involved inviting the unknown, in the form of hallucinations which occurred during his long, nightly runs through Lower Manhattan or Central Park. Complete compositions flashed into his mind's eye, which were then recreated in the paintings. In a kind of oblivion induced by running, the painter feels that he found a way to access the communal unconscious."
-Excerpt from the Artist's Statement
Rob Mango: RHAPSODY will be on display through Wednesday, March 20, 2019. For more information about artist Rob Mango please visit his website – robertmango.com.