October 21 – December 31, 2016
(extended through January, 14, 2017)
Center Space Gallery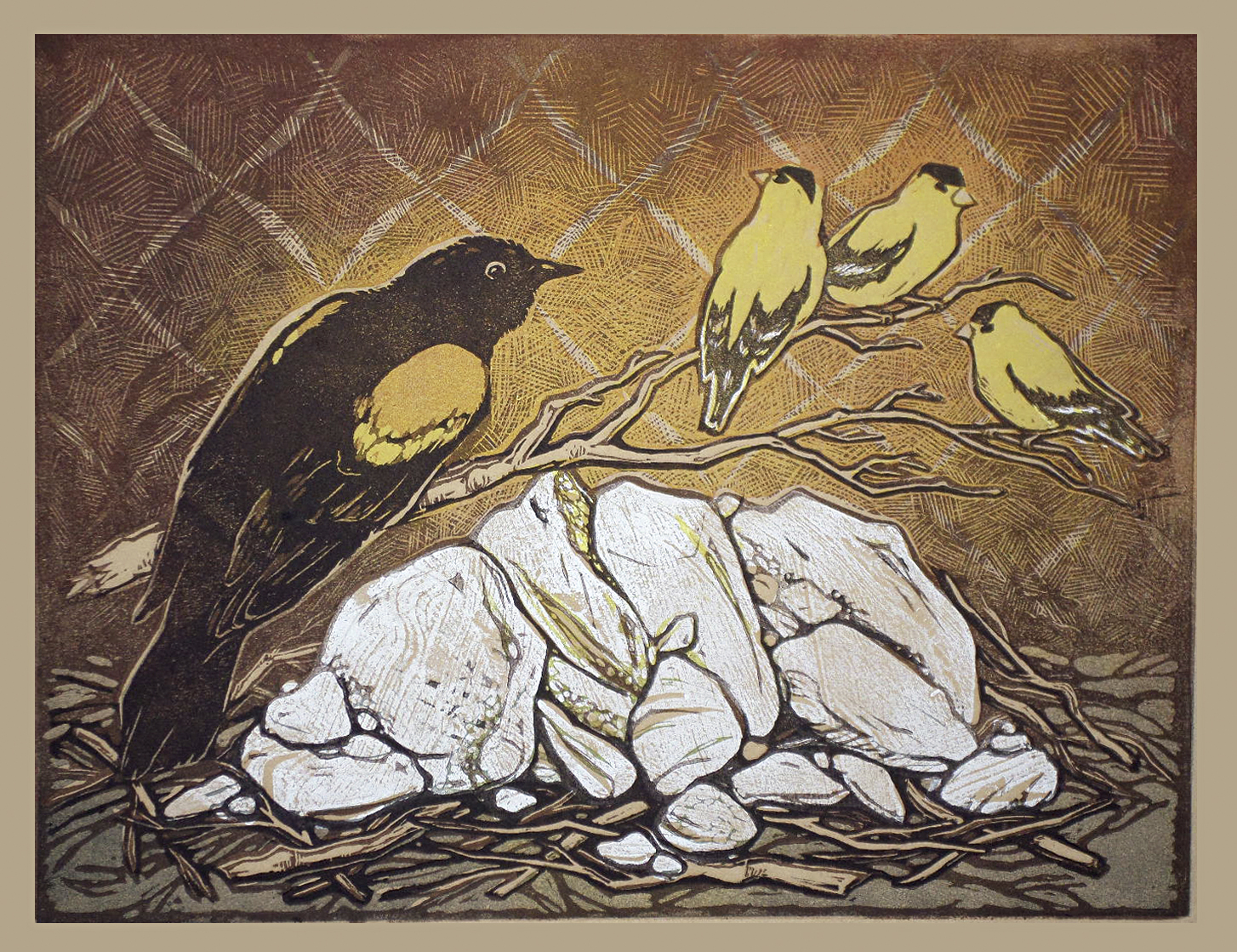 Printmaker Lori Biwer-Stewart, of Osage, will be featured in a solo exhibition in the Charles H. MacNider Art Museum's Center Space Gallery.  The exhibition, Lori Biwer-Stewart: North Iowa Printmaker will open on Friday, October 21 and run through Saturday, December 31, 2016.
Biwer-Stewart's artwork features a wide variety of subjects – everything from birds in flight to the moon over the Cedar River.
"The images in this exhibit represent my own unique perspective. The themes found in my work and are based on dreams, beliefs, and observations of myself and others. I also incorporate symbolic images such as birds, keys, and doors into my work which I hope encourage thought and interpretation." -Lori Biwer-Stewart
Help the Museum celebrate the imaginative talent of this north Iowa artist.  Please visit lbstewart.com for more information about this dynamic artist.