September 7 – October 27, 2018
Center Space Gallery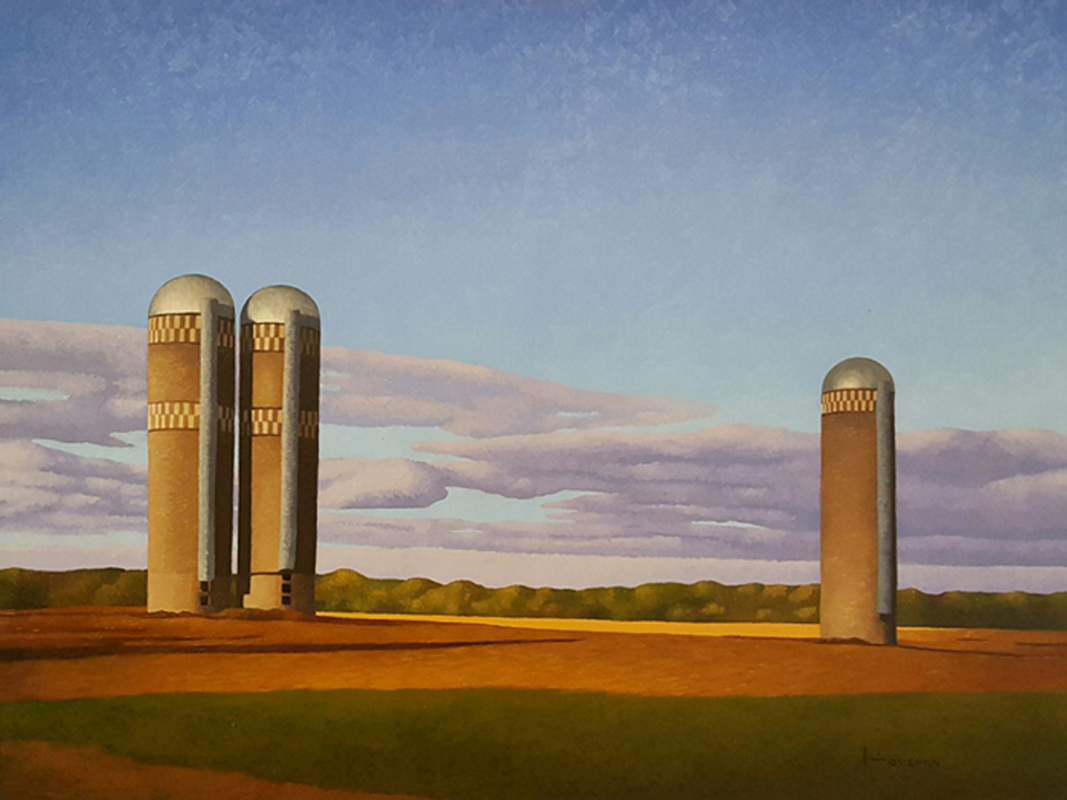 Kirk Hovenga: Iowa Landscapes opens in the Charles H. MacNider Art Museum's Center Space Gallery on Friday, September 7.  It features twenty-six hyper realistic oil paintings highlighting Iowa's landscapes.  The viewer will be taken on a trip across Iowa with paintings ranging from cultivated to wild landscapes.  This exhibition will be on display through Saturday, October 27.
Hovenga was born in Cedar Rapids, IA in 1960.  He was raised in Davenport, IA.  He came from a middle class family whose father worked at John Deere.  In his late teens, he was an average student who gravitates towards art.  His high school art teacher gave him a job painting houses during the summer.  Undecided to what to do upon graduation, he enrolled at the University of Iowa to study art.  His subsequent artistic career has spanned over 40 years.   He has worked in a variety of styles, mediums and genres in cities across the United States.  As an artist, this makes him diverse and hard to define.  His eclectic taste in art, music and books affected his approach to his own personal art.
In 2007 Hovenga moved back to Iowa.  He lives in Dumont, a small city of 600 people where he visited his grandparents as a young boy.  It is quiet which allows him to focus on art.  With a renewed interest in the land, he has focused on painting landscapes.  Kirk is represented by Heritage Art Gallery, Cedar Falls, Iowa and Tandem Brick Gallery in Des Moines, Iowa.  He continues to paint and evolve.
You can learn more about Kirk Hovenga by visiting www.khovenga.com